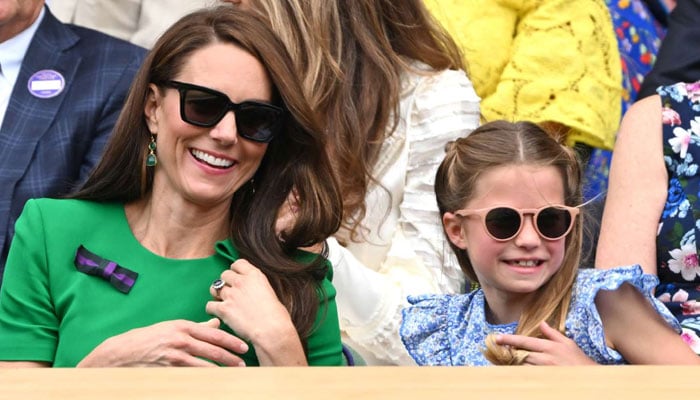 Prince William and Kate Middleton, like other loving parents, have very cute private nicknames for their only daughter Princess Charlotte.

The Daily Mail, per the Mirror UK, quoted a woman who met Kate Middleton and William in Northern Ireland with her son Bertie back in 2019, as saying that the Princess of Wales revealed her daughter Princess Charlotte's private sweet nickname during conversation with her.
ALSO READ: Kate Middleton 'afraid' of Prince Harry's revenge over her uncle's book
The lady had told the publication, "So then she (Kate Middleton) asked how old Bertie is, and I said he is four and she said 'oh he's the same age as Lottie' – she calls her (Charlotte) Lottie!"
Prince William has also a sweet nickname for his daughter and it has a French feeling.
According to the report, the future king calls Princess Charlotte "mignonette", which translates as "cute" and "delicate".
He was heard calling Charlotte "mignonette" during the family's visit to the Chelsea Flower Show in 2019.
ALSO READ: King Charles is 'very proud' of Kate Middleton: Here's why
The My London claims that Prince William uses the same private nickname for Charlotte at home as well.