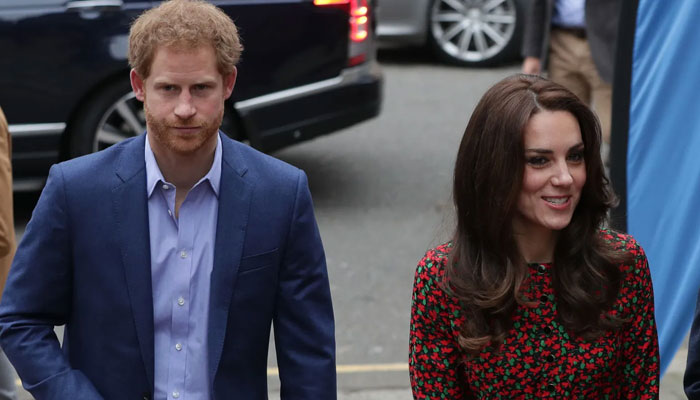 Princess of Wales Kate Middleton is said to be 'afraid' of brother-in-law Prince Harry's revenge, and has asked her uncle to tone down his memoir to avoid it.

According to reports, Kate Middleton's family has reached out to her uncle, Gary Goldsmith, to make sure there are no private family revelations in his upcoming book.
The insiders told OK! Magazine, per Daily Express UK, "There are disclosures they would never forgive him for if they were ever to be made public. William and Kate are trying to avoid that at all costs. They don't want a book to fan the flames which could set Harry off again."
Also Read: Prince William 'furious' over latest claim made by Meghan Markle, Harry's friend
The source further claimed Kate Middleton's mother has reached out to her brother and made it very clear that there should be no private family business written about. "Kate is afraid that it could provoke Harry into writing another book."
Read More: King Charles warned of 'the fall of House of Windsor'
Gary Goldsmith is the younger brother of Kate's mother, Carole Middleton.
He is reportedly writing a book and wants to give the Middleton family an opportunity to have "a voice" and "fight back" after the Duke and Duchess of Sussex claims in their Netflix docuseries and memoir, Spare.