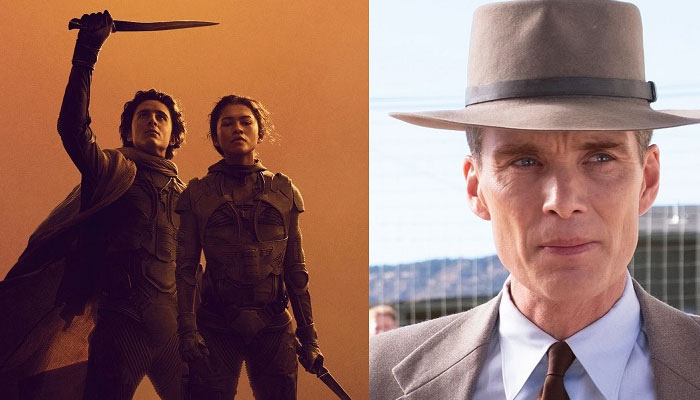 After Oppenheimer's success, Denis Villenueve-helmed Dune: Part Two is gearing up to hit the theatres in IMAX 70mm, according to Collider.

The particular format has earned critical applause. Christopher Nolan, the key advocator of the filming, called it the "gold standard."
"[The] sharpness and the clarity and the depth of the image is unparalleled. The headline, for me, is by shooting on IMAX 70mm film, you're really letting the screen disappear," the 53-year-old said.
The filmmaker told Associated Press, "You're getting a feeling of 3D without the glasses. You've got a huge screen, and you're filling the peripheral vision of the audience. You're immersing them in the world of the film."
Meanwhile, the sci-fi film director teased that his stint in Frank Herbert's universe is far from over as he eyed another film in the franchise.
"Part One is more of a contemplative movie. Part Two is an action-packed, epic war movie. It is much more dense."
"We went to all-new locations," he shared at CinemaCon in April. "I didn't want a feeling of repetition. It's all new sets. Everything is new."
In another latest update, Dune: Part Two has changed the release date again, with the film will now roll out on March 1, 2024.