KARACHI: The Joint Action Committee of Pakistan International Airlines (PIA) has announced the closure of all booking offices and training centers of the airline across the country till February 2.
Demonstrators were observing a protest strike on Tuesday in several cities, including Karachi, Lahore, and Islamabad, with booking offices shut down. Demonstrators also locked up offices in Multan and Faisalabad in protest.
According to the Joint Acton Committee, the decision was made in protest against the government's proposed privatisation of the national flag carrier.
The committee further warned that in case its demands were not fulfilled the flight operations of PIA would also be suspended on February 2.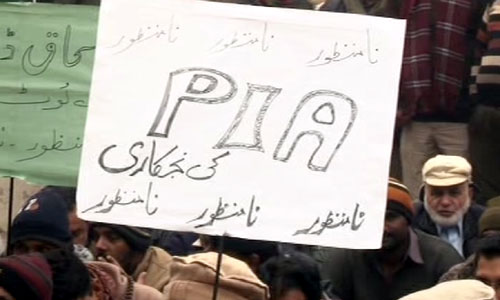 Photo shows protesters outside a PIA office
Meanwhile, the PIA administration has requested the union leaders not to close booking offices as it would expose passengers to difficulty.
A PIA spokesman said any delay in the schedule of flights could cause heavy losses to the airline and requested the employees to cooperate with the administration.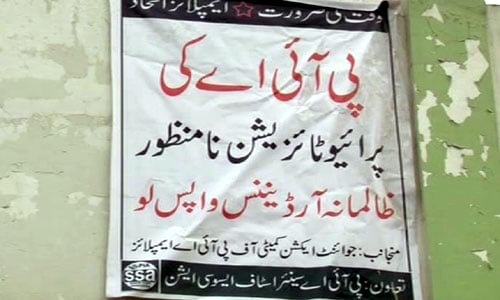 A banner calling for government to withdraw ordinance to privatise PIA