MULTAN: A Japanese citizen committed suicide by jumping off the roof of a private hotel situated at Old Bahawalpur Road in the early hours of Thursday, police said.
According to CPO, a CCTV video showed the 35-year-old engineer from Japan walking up to the roof of the hotel at 3:10 AM. A letter written in Japanese was later found in his room in which the deceased had mentioned intent to commit suicide after a spate of family troubles.
The body of the man was transferred to the morgue at Nishtar Hospital. The postmortem revealed that the man had sustained head injuries after jumping off the roof. The Japanese Embassy has notified the family of the deceased engineer.
According to police, the man had been staying in the hotel along with 16 other colleagues for the past two months. He had been working on a road project in Dera Ghazi Khan.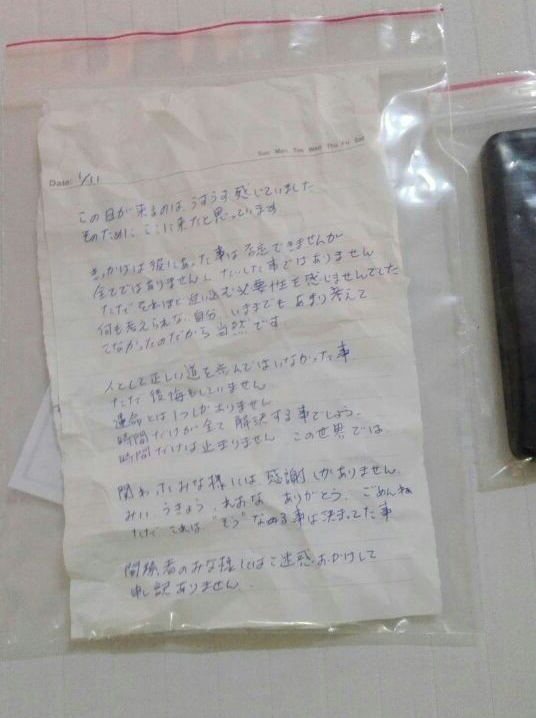 Suicide note found in the hotel room