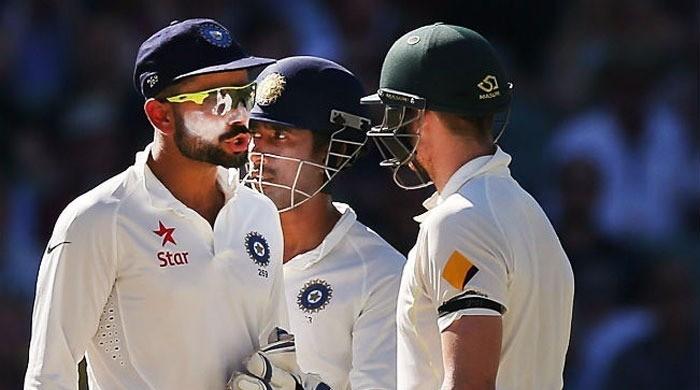 The just-concluded Test series between India and Australia won't be forgotten anytime soon, thanks to the non-stop bickering between the two sides which continued well into the last day of the fourth and final Test.
Things turned particularly nasty when Australian media recently labelled India captain Virat Kohli as the 'Donald Trump' of world sport.
"The Indian captain is a law unto himself with no one – not even the ICC or his own board – holding him accountable for his continual perpetuation of fake news," wrote The Daily Telegraph's Ben Horne.
The bashing came after Kohli took aim at Australian media for their style of questioning following the third Test over whether or not Aussie skipper Steve Smith mocked India's physio Patrick Farhart after he worked on Kohli's injured shoulder.

Source: The Australian
The misunderstanding arose after incorrect claims emerged that Smith mocked Kohli's shoulder injury during the Test, while in fact TV footage showed it was a teammate's hand on Smith's shoulder as players celebrated Kohli's wicket.
Kohli, however, continued to attack his Aussie counterpart.
"Just like President Trump, Kohli decided to blame the media as a means of trying to hide the egg smeared right across his face," Horne wrote.
Meanwhile, another war of words broke out on social media as Indian fans defended their captain against the comments. Even high-profile Bollywood celebrities couldn't keep away from the drama.
Bollywood great Amitabh Bachchan quickly came to Kohli's rescue.
India defeated Australia in the fourth and final Test at Dharamsala to clinch the Test series 2-1.