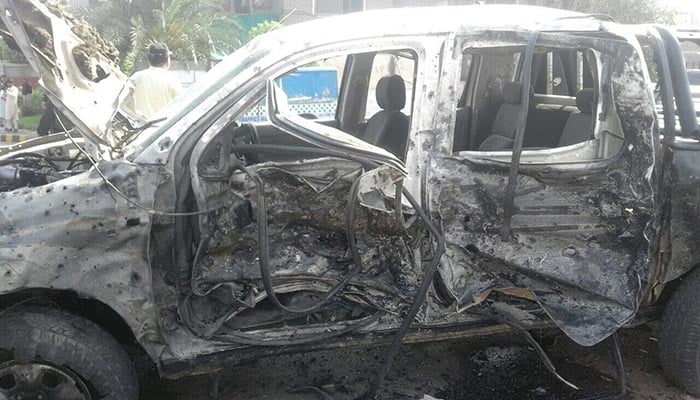 PESHAWAR: Major Jamal Sheran was martyred when a suicide bomber riding a motorcycle targetted a Frontier Corps (FC) vehicle on routine patrolling duty in the Hayatabad area of the city on Monday, Inter Services Public Relations (ISPR) said in a statement.

According to the ISPR, four soldiers were also injured in the suicide attack.

Earlier, it was reported that a sepoy was also martyred in the attack while 10 people had been injured.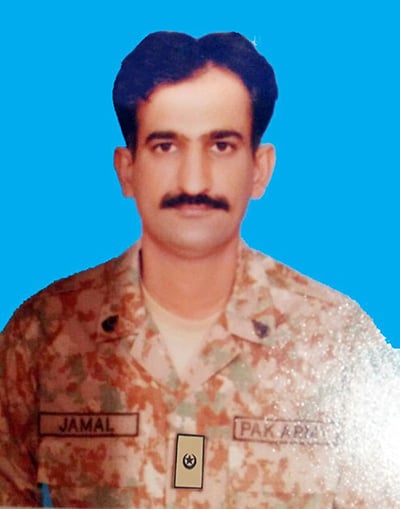 According to the Bomb Disposal Unit officials, the bomber was riding a motorbike, wearing a suicide jacket with 10-11 kilogrammes of explosive material. They added he detonated his explosive vest after bringing it close to the side of the vehicle where the major was sitting. 
The area was cordoned off while rescue officials shifted the injured to Hayatabad Medical Complex. 

The funeral prayers of Maj Sheran were offered at Peshawar Garrison, according to the ISPR.
The funeral prayers were attended by Corps Commander Peshawar, Governor and Chief Minister Khyber Pakhtunkhwa, the ISPR said. Civilian and military leaders were also present at the funeral prayers, while the body of the martyred soldier was taken to his native village, the ISPR said.

Maj Sheran will be buried with all military honours, according to the ISPR. 
The suicide attack occurred a day after Inter Services Public Relations Director General Major General Asif Ghafoor announced the launching of another operation, Khyber-IV, in Rajgal valley of Khyber Agency, the tribal area adjoining the Hayatabad area of Peshawar.