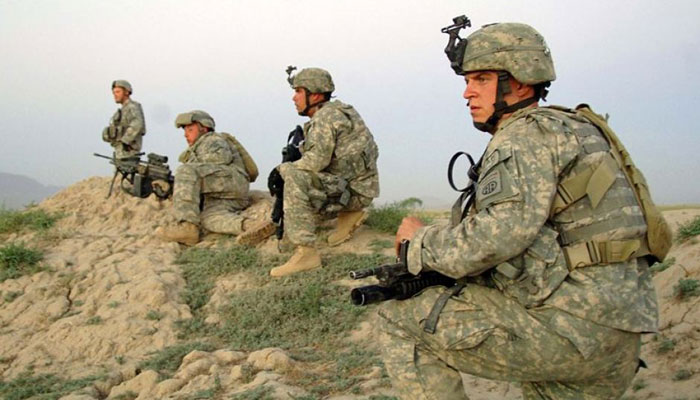 Afghanistan on Monday welcomed US President Donald Trump's revised vision for the Afghan war, stating that it was the "result of intense deliberations" and took into account "both our countries' needs and considerations."

Afghanistan's Ambassador to the US Hamdullah Mohib released a statement hailing Trump's announcement regarding US policy towards Afghanistan and Southeast Asia.
"This is the first time a focus has been put on what Afghanistan must have to succeed, and we are grateful for this outcome," Ambassador Mohib said in the statement.
The statement further read: "President Trump has embraced a strategy that gives Afghanistan what it needs, specifically:
- a shift away from talking about timetables and numbers to letting conditions on the ground determine military strategy;
- the integration of America's military, economic and political power to achieve our shared goals;
- expanded authority to move swiftly against terrorist activities and criminal networks in place of micromanagement from Washington; and
- a breaking of the silence over Pakistan's shelters and sanctuaries for terrorists.
Like America, Afghanistan also wants an "honourable and enduring outcome" to this fight, for all the Afghan, US and NATO soldiers who have served and sacrificed to advance the cause of peace."
Trump, in his first formal address to the nation as commander-in-chief, cleared the way for the deployment of thousands more US troops to Afghanistan Monday, backtracking from his promise to rapidly end America´s longest war.

Trump discarded his previous criticism of the 16-year-old war as a waste of time and money, admitting things looked different from "behind the desk in the Oval Office."
"My instinct was to pull out," Trump said as he spoke of his frustration with a war that has killed thousands of US troops and cost US taxpayers trillions of dollars.
But following months of deliberation, Trump said he had concluded "the consequences of a rapid exit are both predictable and unacceptable" leaving a "vacuum" that terrorists "would instantly fill."