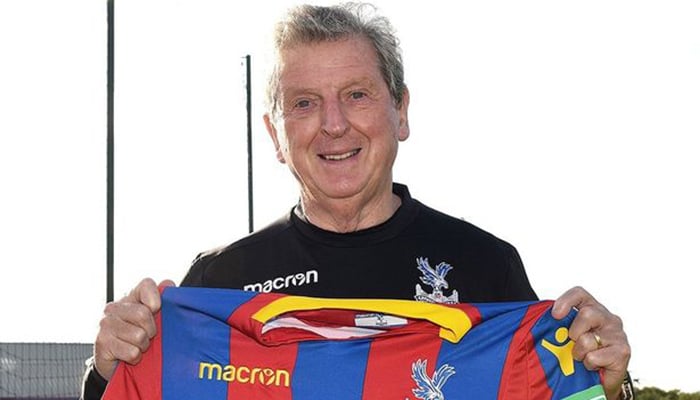 LONDON: Roy Hodgson admitted he faced a stiff challenge to turn around Crystal Palace´s fortunes after a 1-0 home defeat to Southampton saw them become the first Premier League side to lose their first five games and fail to score.

The 70-year-old former England manager, who was taking charge of them for the first time after replacing the sacked Frank de Boer, praised his players for showing heart but added they would only gain in confidence if they began to play well.
Defeat — ironically against a side who were the last EPL team to lose their first five games in 1998/99 although they did manage to score — left Palace bottom of the table, three points adrift of Bournemouth, who got off the mark on Friday with a 2-1 win over Brighton.
"I still believe in the long-term, these players will pick themselves up from where they have been knocked down to," he told Sky Sports.
"It´s going to be a long road and there might be some more pain before we see some light at the end of the tunnel."
Hodgson, who has been out of management since he resigned following England´s humiliating exit at Euro 2016 losing to minnows Iceland, said going behind early on -- to a sixth-minute goal by Steven Davis -- had prompted his players to go into their shell.
"We were perhaps a bit cautious and the midfield players dropped too deep and gave them time on the ball, while the full-backs were covering too much," Hodgson told the BBC.
"I thought in the second-half we got up to the ball better. The desire was there but unfortunately, it was a frantic desire. Not one when you´re in control."
Hodgson said he couldn´t fault his players for their commitment.
"There was a lot of heart out there," said the former Inter Milan. Fulham, and Liverpool handler.
"People care, they want to do better. We have to mould ourselves into a better football team.
"We have to be certain we are able to take on teams like Southampton which we weren´t able to do today.
"The confidence only comes when you start to play well and your work stars to pay off in terms of results."