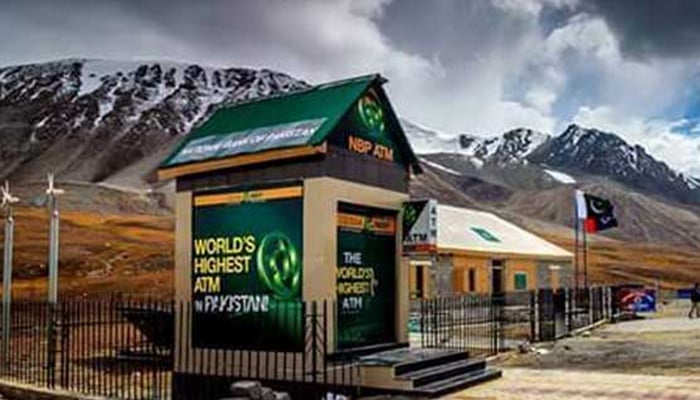 The National Bank of Pakistan, (NBP) set a new Guinness World Record by installing an ATM (automated teller machine) on the highest altitude, at Pak-China border, Khunjerab Pass.
At a height of 16,007 feet above sea level, it makes the NBP's ATM the world's highest-altitude ATM.
The area is developing as a major tourist attraction with millions of visitors from all over the country and increasing numbers from neighbours China as well.
"We are very proud to have won this well recognised international title for installing the world's highest altitude ATM. At NBP, we strive to make everyday life easier for our customers by listening to them, keeping their best interests in mind, and making every consumer interaction with businesses an exceptional experience.," said Saeed Ahmad, President NBP.