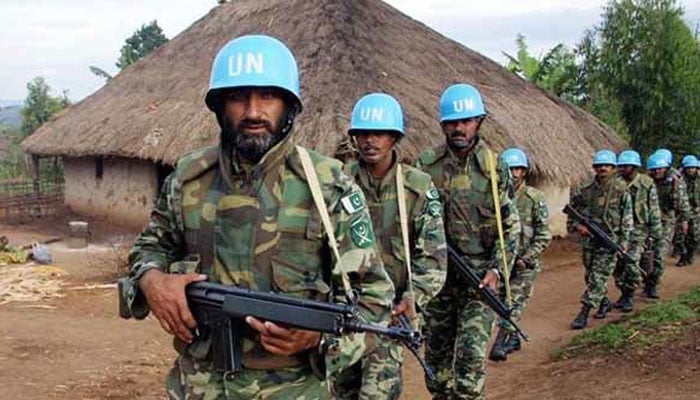 RAWALPINDI: Pakistan Armed Forces, as contributor to United Nations' peacekeeping efforts, join the United Nations on its 72nd founding day today (October 24), said a press release from Inter Services Public Relations (ISPR).
According to the release, Pakistan's support to UN peacekeeping operations began in 1960 when Pakistan deployed its first ever contingent in the UN Operation in Congo.
Pakistan Army peacekeepers have participated in 43 UN peacekeeping missions, including some of the most challenging ones.
As many as 153 Pakistan peacekeepers have sacrificed their lives, including 23 officers, for global peace and stability under UN auspices, said the ISPR statement.
Pakistan is one of the largest, most consistent and most effective Troops Contributing Countries for years. As of today, over 6,000 officers and soldiers are performing their duties as part of UN peacekeeping assignments, the statement said.
Professionalism and services of Pakistan peacekeepers have been widely acknowledged by world leaders and UN leadership, the ISPR statement added.