MUZAFFARGARH: A woman allegedly conspired with her lover Shahid and his aunt Zarina Mai to kill 13 members of her husband's family in Tehsil Alipur's neighborhood Lashari, the police said.
Aasia, 20, was accused of poisoning a container of milk that her husband, Amjad, was to consume.

The woman's husband, however, did not consume the poisoned milk, which was later used to make lassi – a milk and yogurt based drink – that resulted in the death of 13 of the 14 family members who drank the deadly beverage.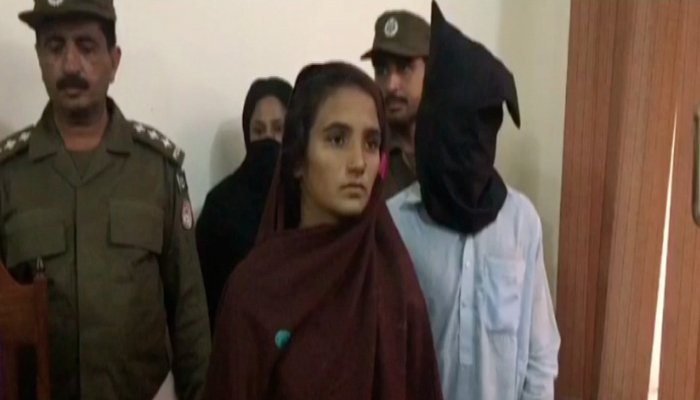 Aasia had recently visited her parents but she was forcefully sent back to her husband's house, after which, she allegedly attempted to poison her husband on October 24.

The woman denied all of the allegations leveled against her when the accused were presented before the media.
"Shahid told me to poison the beverage but I didn't do it," she said. "He [Shahid] asked me to marry him but I refused."

The three accused individuals were taken into police custody and a case was registered against them.

Incidents of poisoning are common in the conservative Punjab, where marrying out of choice remains an anomaly. 
Last month, a couple married for four months "mysteriously" died in Raiwind city.

Parents of the 23-year-old groom, Basharat, alleged that the family of the 21-year-old bride Amna had poisoned the couple's food, which resulted in their death.