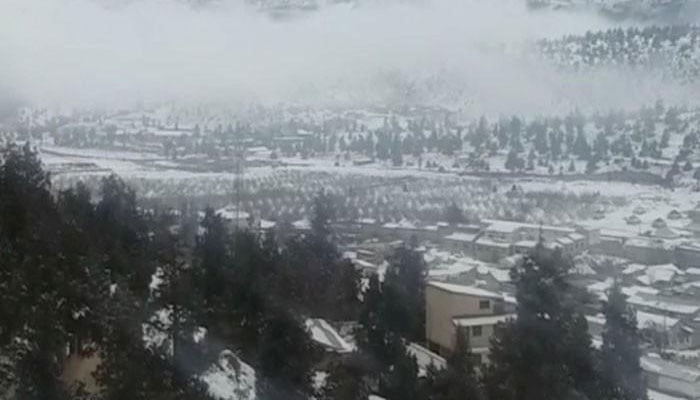 QUETTA: A spell of extreme cold has returned in districts of Balochistan after decades, with lowest temperatures recorded in Quetta and Kalat, according to the meteorological department.
In Kalat, minimum temperature was recorded at -12°C after 31 years. As per the meteorological department, the temperature in Kalat plummeted this low last on December 13, 1986. Similar, in Quetta, minimum temperature was recorded at -10°C on Tuesday – a reading seen after 10 years there.
Ziarat district of Balochistan too has come under the folds of extreme cold as -11°C was recorded there.
An official of the meteorological department, Dr Azmat Hayat, said the cold spell is likely to persist for the next few days, when mercury will plummet further in the three districts of the province – Kalat, Ziarat and Quetta.
Besides the three districts, other areas of northern and central Balochistan too are under the folds of winter.
But mercury is expected to go slightly up after a week, while light rain is expected in Quetta on December 21 and 22.
Last month, many cities of Balochistan, including Quetta, received reportedly the first rain and snow of winters, after which the temperature started lowering.
However, the decrease in temperature also caused issues to locals, including those pertaining to gas pressure which diminished in many areas.