ISLAMABAD: A fire erupted in the storeroom of the Ministry of Law and Justice building early Tuesday morning, reportedly destroying many important documents.
According to the police, the blaze was a result of an electrical short-circuit. No casualty was reported in the incident.

However, it has not been ascertained which documents were destroyed in the fire, the authorities informed. 

According to the fire department, five of its fire trucks took part in putting out the blaze.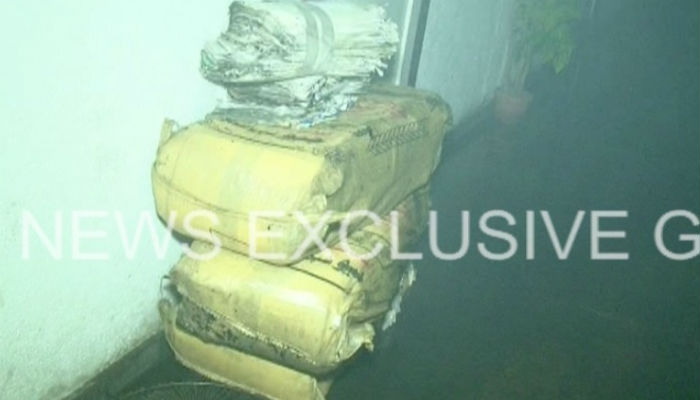 On September 10, 2017, a fire broke out at the Awami Markaz building in the Islamabad's Red Zone, district government officials said. At least, two people were killed in the incident. 
The fire burnt record of federal tax ombudsman's office to ashes. The building also housed a project office of China-Pakistan Economic Corridor (CPEC) and reports suggested that the record of Rs50 billion worth project was also burnt.

Two people were killed and at least five injured after the fire had erupted.  

However, the Ministry of Planning and Development denied such reports saying that there was no question of CPEC documents being present at Awami Markaz office.

"The CPEC Center of Excellence was formed six months ago, with the purpose to find new ways to further cooperation between the two countries. No documents relating to bilateral agreements in the past or future projects were kept there," a spokesman for the ministry said.
Meanwhile, the Foreign Office also said the CPEC office was completely safe following the incident. It said the center is used for research and it does not have official documents or data of the billion-dollar corridor.