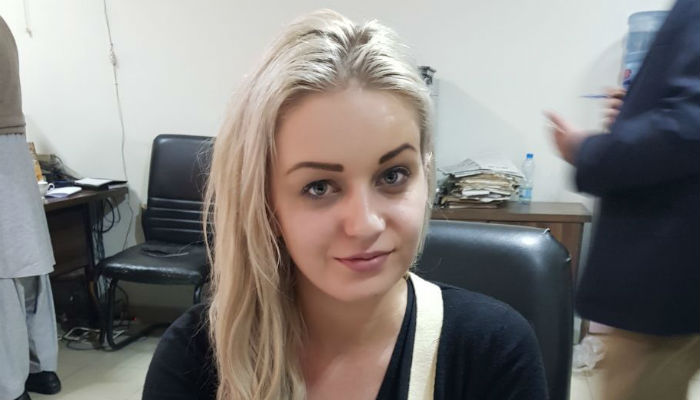 LAHORE: A Czech woman carrying nine kilogrammes of heroin was arrested at the Allama Iqbal International Airport on Wednesday. 

The 21-year-old identified as Tereza Hluskova was attempting to smuggle the heroin from Lahore to Abu Dhabi.
The woman was in Pakistan on a three-month family visit visa which was issued on November 15 and valid till February 14.
Customs officials have refused to hand over the woman to Anti-Narcotics Force officials and she has been shifted to the Customs House.
According to the airport sources, the woman had crossed both counters of Anti-Narcotics Force before getting caught. 
The Customs said that raids are being conducted in different parts of the city as per the information shared by the woman.  
On June 21, a mother and her son were arrested on Wednesday from Lahore airport over smuggling allegations, according to Anti-Narcotics Force (ANF).

ANF seized about one-kilogramme heroin from the possession of the mother and the son. Heroin was hidden in a secret portion of the bag of the son, identified as Naeem, according to the ANF.
The passengers were travelling to Saudi Arabia to perform Umrah. A case has been registered and further investigation is under way.