Snow enveloped northern Pakistan as a new wave of cold and rain hit Azad Kashmir, Khyber Pakhtunkhwa and other areas, blocking roads and suspending power supply and communication.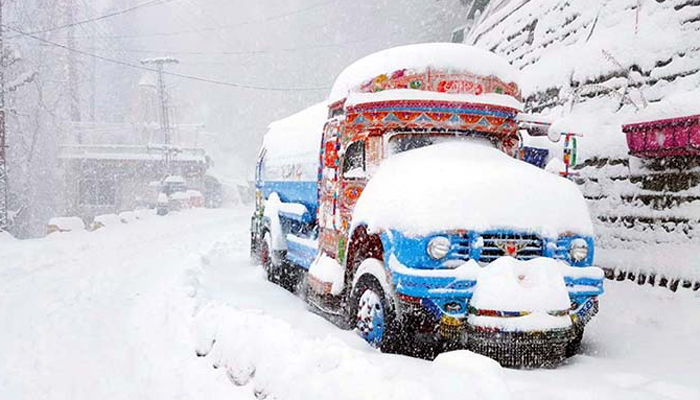 According to the police in Azad Kashmir, hundreds of people were stranded on Murree Road since a day. Efforts were under way to help the vehicles stuck on the roads, the police said.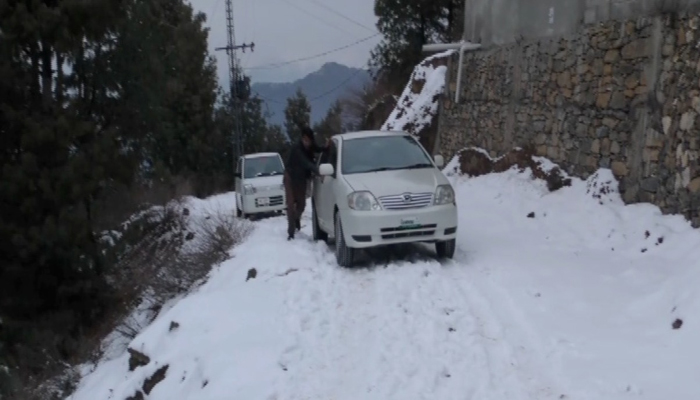 At least five-foot snow was recorded near Lowari Tunnel in Upper Dir, followed by three-and-a-half feet in Naran and two-and-a-half feet in Shogran areas of Khyber Pakhtunkhwa.
Although the drop in temperature disrupted daily lives of locals in the snow and rain-hit areas, people still came out of their houses to enjoy the weather.
Many were seen enjoying snow at Laram Top in Lower Dir, but at the same time they also complained of infrastructural issues they faced during their journey up the hills.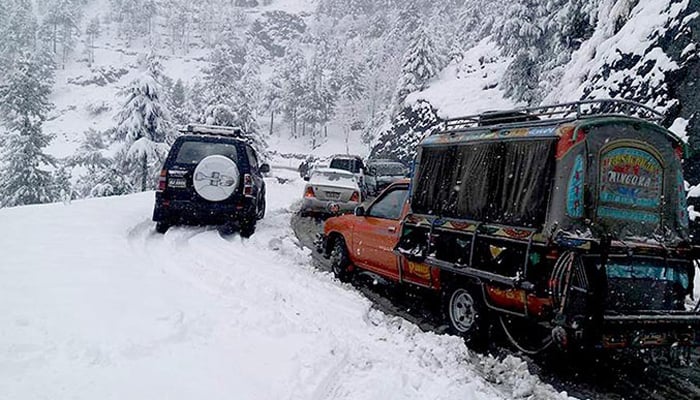 Nevertheless, while talking to Geo News, tourists suggested others also come out of their houses to enjoy the winter wonderland. 
Those in Laram Top to enjoy the weather said snow fell in the area after a very long time. 
Tourists who travelled from other parts of the country to the northern areas for winters said they had been waiting to see the snowfall.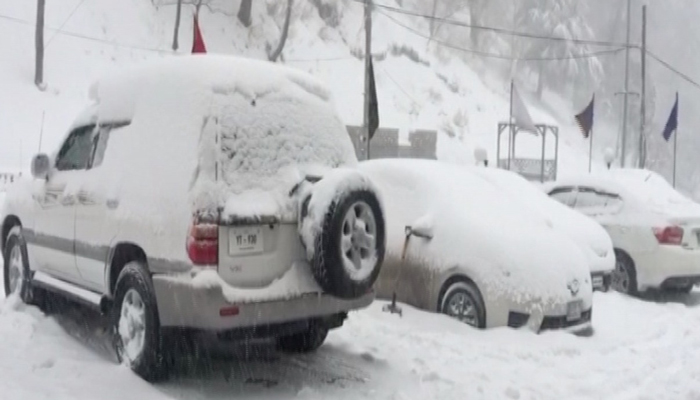 Persistent snowfall in many areas blanketed trees and vehicles with snow.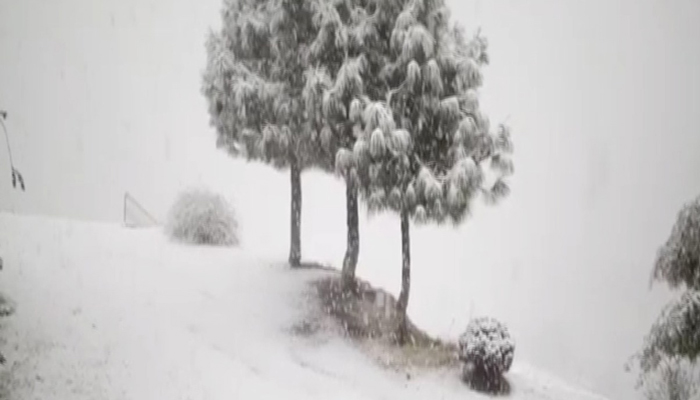 Tourists and locals have requested the government to pay attention to the roads leading to these scenic areas so that they can conveniently travel.