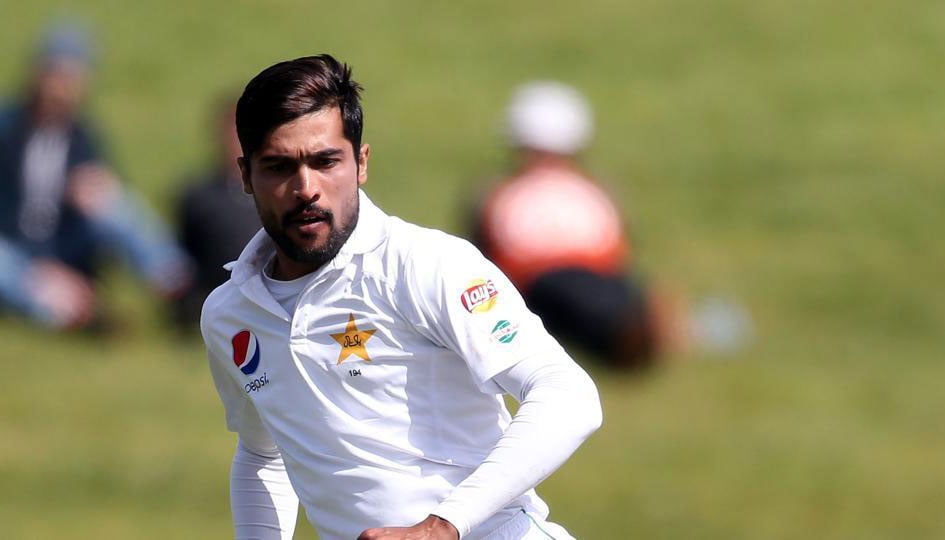 Pakistani fast bowler Mohammad Amir is considering shortening his Test career in a bid to extend his international career.
The 25-year-old is said to have talked with coach Mickey Arthur to play a lesser number of tests in order to be better prepared for the 2019 World Cup, scheduled to be held next year in England and Wales.
Denying rumours of quitting playing Test cricket completely, Amir in an interview with ESPNcricinfo said, "I came to an agreement with Mickey and with so much cricket we need to follow a rotation policy so that everyone is fresh and fully fit for the country. His planning ahead of the 2019 World Cup is working very well. I didn't say I don't want to play Test cricket but that I want to weave myself in, resting for a few and playing the important games. This is being done by Australia and England, so why not us?"

Since his debut in 2009, Amir has played 30 tests. Five of these years he was banned from playing cricket.
Since his return to international cricket, he has featured in 16 Tests taking 44 wickets.
"Cricket is different since 2010 and if you look back I have lost five precious years of my career," he said. "Just imagine had I played in all those years, the count could have been 70-80 Tests.
"I can't roll back that lost time but I can manage my workload to extend my career as much as I can. With every passing day, I'm getting older and I know fans want me to play. But if you look rationally I'm human and not an iron man. My passion is still there and I want to be there for fans, serving the country for a long time. I have played 30 Tests so far. I think in the next few years I might miss a few and possibly I might end up with 50 Tests.
Amir is a part of the 15 member squad that will be playing West Indies in the upcoming three T20 series in Karachi next month.