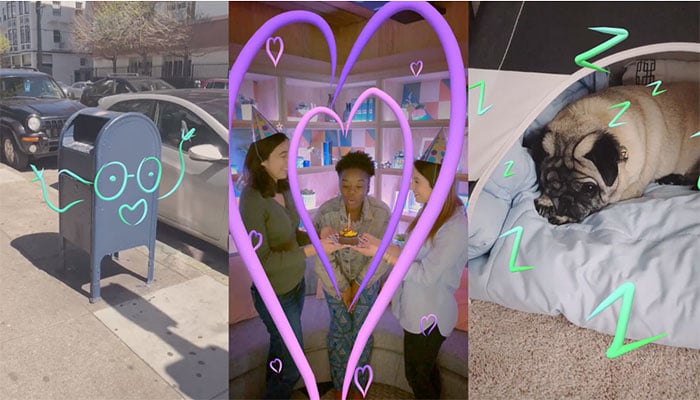 Facebook might be having a bit of a rough time these days, but its latest feature — Facebook Stories — is something to look forward too.
Facebook is giving stories a boost by rolling out AR doodles and Instagram's Boomerang to its camera feature suite, Tech Crunch reports.
In the coming weeks, users will be able to draw on pictures they are taking through its camera, a feature that is being called, "3D drawing".
The new feature will let users doodle and scribble on the screen before or while they are recording and see what augmented reality graffiti looks like on various surfaces as they move their phone around.
According to John Barnett, Facebook camera product manager, "We wanted to give people an easy way to create with augmented reality and draw in the world around them."
In addition to the new 3D feature, Facebook has also rolled out an option to create and share boomerangs just like Instagram.