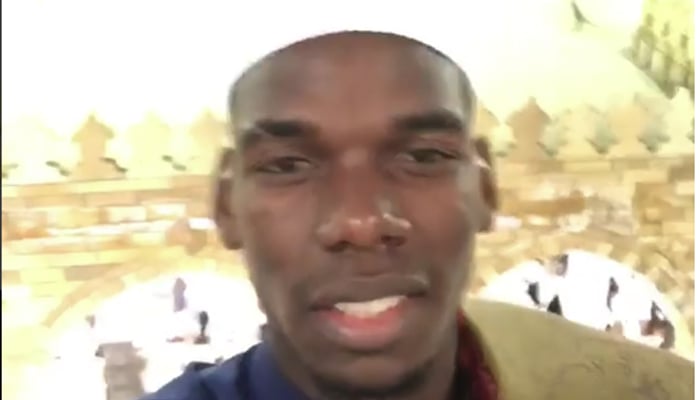 Manchester United football player Paul Pogba has shared a video of himself after he performed Umrah.
The French superstar shared a video on Instagram with his 22.5 million followers in which he can be seen standing in front of the Holy Kaabah.
"This a beautiful place. I cannot explain my feeling here. Inshallah you all will come here one day," Pogba said in the video.
The world's former most expensive player, added, "Only the person who comes here can understand the feeling. So I hope the people who have never been here yet, they all will one day."
This is not the first time the football player has performed Umrah.

Last year, Pogba performed Umrah after his team won the Europa League. He had also shared a video and a picture on Instagram at the time with the caption, "Most beautiful thing I've seen in my life."
The football player will head to Russia soon to play for France in the 2018 FIFA World Cup.