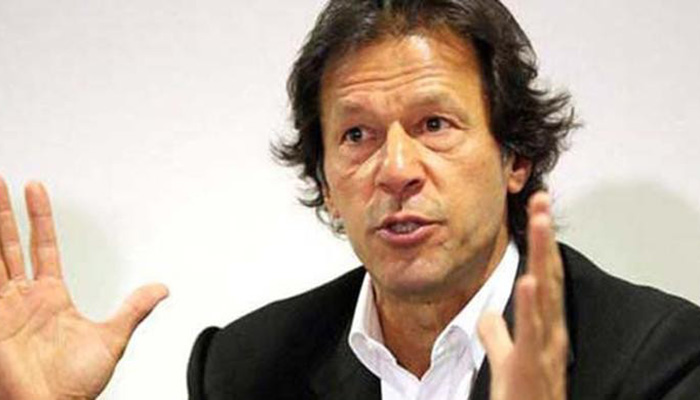 Pakistan Tehrkee-e-Insaf Chief Imran Khan on Thursday in a message to the nation said the citizens should offer prayers of gratitude at the end of the incumbent government's tenure. 
In a video message, the PTI chief said the country had never had a government so incompetent and corrupt government in its history. 
"Not even enemies were capable of doing what this government did to the country," said Imran, adding that PML-N-led government increased the national debt from Rs13,000bn to Rs28,000bn.

"Till 2008, Pakistan maximum debt was Rs6,000bn and during that time all the huge projects like Tarbela Dam, Mangla Dam, Warsak Dam along with motorways were set up." 
He noted that during Pakistan Muslim League - Nawaz's tenure, however, the national debt had shot up by a large amount due to the government's corruption and incompetence. 
"The long, dark night is ending for Pakistan's politics today," he said. "Thank God that you have gotten rid of them and Inshallah the nation will get rid of the Sharif mafia forever."
He asked the nation to distribute sweets and thank God, in the message, stating that a new era of the country will begin. 
The incumbent federal government's five-year constitutional term ends at midnight.
The National Assembly will stand dissolved at midnight tonight, paving way for establishment of a caretaker setup before the general elections scheduled on July 25 this year.
The five-year term of the Punjab Assembly and Balochistan Assembly is also ending tonight.
Prime Minister Shahid Khaqan Abbasi and Leader of Opposition in the National Assembly Khursheed Shah have already named former chief justice Nasirul Mulk as interim prime minister.