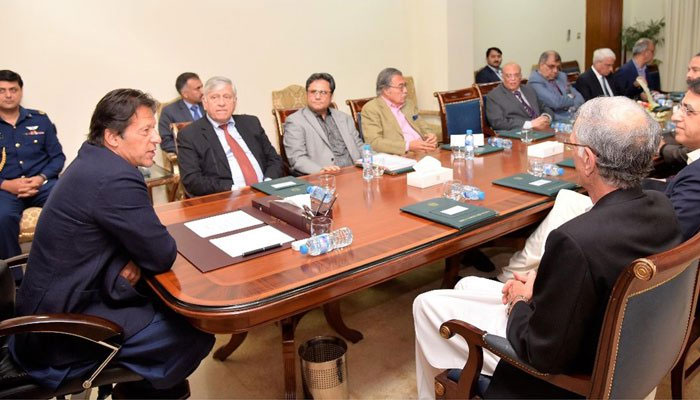 ISLAMABAD: Prime Minister Imran Khan on Tuesday said the current tax system in the country is "unjust".

The prime minister made the remarks during a meeting he chaired with regard to revenue collection and increasing the tax base.
The meeting was attended by Finance Minister Asad Umar, State Minister Hammad Azhar, Federal Board of Revenue (FBR) chairman, National Database Registration Authority (NADRA) chief and others.
The prime minister said that current statistics and system of taxation in the country could not help the economy.
The meeting pondered over various suggestions for revenue collection according to modern ways, the use of technology for this purpose, reforms in FBR and increase in tax base.
Terming the current system of taxation "unjust", the prime minister stressed the need for reforms, along with increasing the tax net.
He said under the current system, a poor man is burdened with taxes more than his capacity.
Khan further emphasised the need for bringing non-tax payers into tax net.