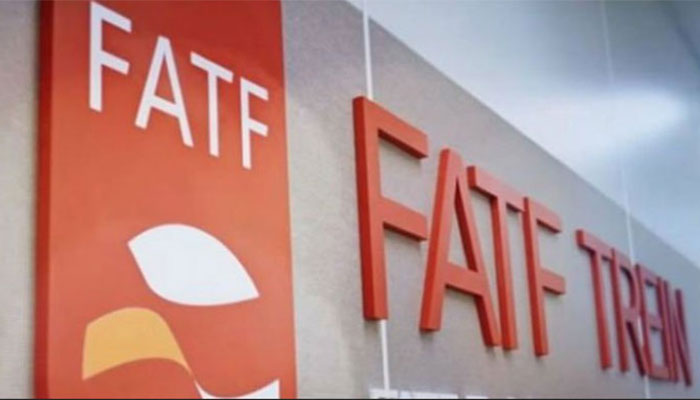 ISLAMABAD: Pakistani delegation under Secretary Finance Younus Dagha left for China on Tuesday to attend a session of the Financial Action Task Force.
In June last year, the Paris-based organisation formally included Pakistan on its "grey list" of countries with inadequate controls over curbing money laundering and terrorism financing.
Pakistan has implemented 26 measures out of 29 for FATF. In the meeting Pakistan will apprise the officials about measures taken to stop financial aid to terrorists.
FATF action plan objectives
The action plan given to Pakistan to address its 'strategic deficiencies' include the following measures:
1. Adequately demonstrating its proper understanding of the TF risks posed by the terrorist groups above, and conducting supervision on a risk-sensitive basis.
2. Demonstrating that remedial actions and sanctions are applied in cases of AML/CFT violations, and that these actions have an effect on AML/CFT compliance by financial institutions.
3. Demonstrating that competent authorities are cooperating and taking action to identify and take enforcement action against illegal money or value transfer services (MVTS).
4. Demonstrating that authorities are identifying cash couriers and enforcing controls on illicit movement of currency and understanding the risk of cash couriers being used for TF.
5. Improving inter-agency coordination including between provincial and federal authorities on combating TF risks.
6. Demonstrating that law enforcement agencies (LEAs) are identifying and investigating the widest range of TF activity and that TF investigations and prosecutions target designated persons and entities, and persons and entities acting on behalf or at the direction of the designated persons or entities.
7. Demonstrating that TF prosecutions result in effective, proportionate and dissuasive sanctions and enhancing the capacity and support for prosecutors and the judiciary; and
8. Demonstrating effective implementation of targeted financial sanctions (supported by a comprehensive legal obligation) against all 1267 and 1373 designated terrorists and those acting for or on their behalf, including preventing the raising and moving of funds, identifying and freezing assets (movable and immovable), and prohibiting access to funds and financial services;
9. Demonstrating enforcement against TFS violations including administrative and criminal penalties and provincial and federal authorities cooperating on enforcement cases.
10. Demonstrating that facilities and services owned or controlled by designated person are deprived of their resources and the usage of the resources.