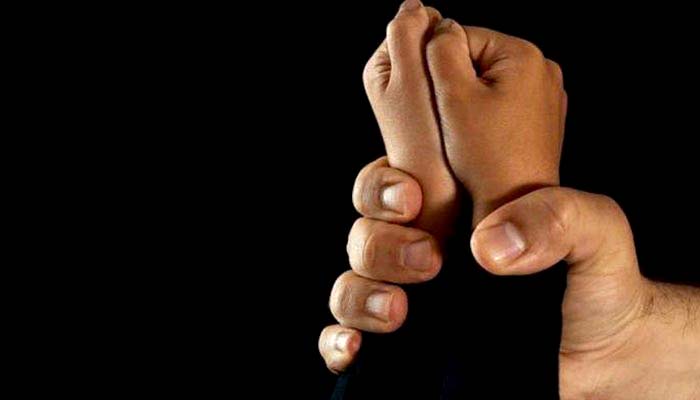 Recently, a child was intoxicated, tortured and raped in a small town in Sindh. The criminals later dumped the 13-year-old in a public place and fled.

When videos of the horrifying incident made it to the social media in Pakistan, authorities sprung to action. Two brothers, Roshan Shaikh and Rajab Shaikh, were arrested. Both were then booked under Sections 376 and 34 of the Pakistan Penal Code (PPC).
According to Section 376, "Whoever commits rape, shall be punished with rigorous imprisonment for a term which shall not be less than seven years, but which may extend to imprisonment for life, and shall also be liable to fine." Section 34 of the PPC states that "when a criminal act is done by several persons, in furtherance of the common intention of all, each such person is liable for that act in the same manner as if it were done by him alone."
It may be difficult to stop such crimes from being committed, but the authorities can and should take other measures to ensure that rapid action is taken against the perpetrators.
Both the PPC sections, under which the above–mentioned men were booked, are too lenient to deal with violent crimes. Seven years is a short period of time to imprison someone for raping a minor. Instead, life in prison should be the standard punishment.
Rape is equivalent to murder, and worse, since the survivor relives the trauma repeatedly. Their safety is further affected when the rapists are allowed, after a brief stint behind bars, to return to society and restart their lives.
Besides revisiting anti-rape laws in Pakistan, there is also a need to sensitize the police and the medical legal staff to provide better post-trauma care to survivors.
In the recent years, unfortunately, there has been an uptick in the number of crimes related to children in Pakistan. According to Cruel Numbers, a report published by Sahil, a total of 3,832 cases of child abuse were reported in 2018. The largest percentage was reported from Punjab, 63 per cent, of which 55 per cent of the victims were girls and 45 per cent were boys.
Activists and state authorities agree that a large number of such cases are never reported in the media or to the police. These days, only those crimes which are highlighted in the conventional and social media receive some semblance of justice.
In order to deal with crimes against children, there is an urgent need to amend and revise laws, focus on police reforms, and streamline the judiciary to ensure speedy justice.
Separately, the media needs to be more proactive about highlighting social issues. Human stories, which affect our future generations, are more important than political sound bites.