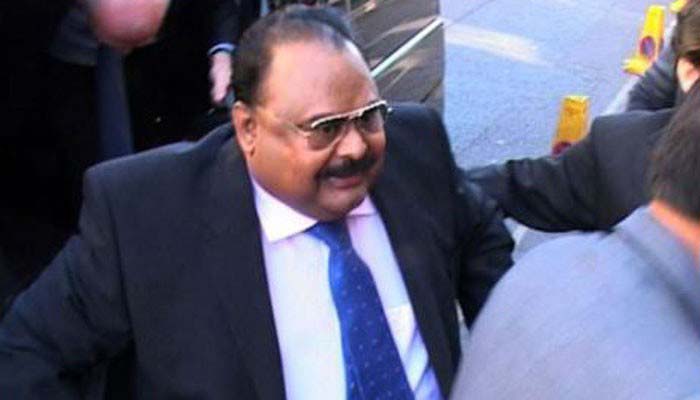 In 2016, in Karachi, Pakistan, Arif Saeed was killed after the office of a media house was attacked by an angry mob. The workers, most of whom belonged to a political party, pelted stones at the building of the media channel and resorted to aerial firing, according to the police. Saeed, an innocent, young man was killed. Five others were injured.

The attack was instigated by Altaf Hussain, the founder of the Muttahida Qaumi Movement (MQM). In a speech aired from London, where Hussain lives in exile, he directed his workers to "storm the offices of TV channels". His 2016 hate speech led to violence on the streets of Karachi and ultimately the death of Arif Saeed.
From the glory days of celebrating his valima as a self-exiled Asian royal at London's Alexandra Palace to being held overnight in a police cell shows how far Altaf Hussain's star has fallen. His arrest came at a time when he had lost much of his popularity and his ability to disturb law and order in Karachi. With time, as his persona grew, he become more of a cult preacher rather than a mainstream politician, who would blatantly use social media to deliver hate speeches from his base in London.
Hate speech and incitement to murder is a serious crime in the United Kingdom.
Hate crime, according to the Crown Prosecution Service, the state's prosecuting agency, can include verbal abuse, intimidation, threats, harassment, assault and bullying, as well as damage to property, the penalties for which include fine and punishments.
In the past, British authorities have often indicted hate preachers for delivering offensive speeches. A radical preacher, Anjem Choudhary, was sentenced to five years behind bars for swearing allegiance to a terrorist group and for promoting their hate-filled ideology, although, last year he was released from jail, earlier than his required time.
Action against Altaf Hussain could have come soon after the 2016 speech. But it didn't, and it is unclear why. Finally, earlier this month, Hussain was held overnight for questioning and was later released on bail conditional on reporting back to the police.
As per the London police's statement, investigations in the case are ongoing. The legal system in the UK allows for an accused to be bailed even if they have been charged as long as they are not a flight risk and do not pose a direct danger to the public. It is difficult to predict what might follow now. However, two properties linked to him have been searched extensively. This may provide new clues which may assist the police in this case and possibly shed new light on other cases in London linked to him and his political party.
If, hypothetically speaking, charges are not framed against him, the government of Pakistan may choose to file a judicial review in the British courts. This will help clarify the reasons why charges are not being considered, and further reduce the impact of any other extrajudicial consideration that may be at play due to his political background.
In the Pakistani community in London, those who registered complaints against Hussain's speech in 2016 are concerned that the politician may not be charged again. In 2017, he was similarly arrested in connection to a case of money laundering but then soon after released. If the same theme emerges, British-Pakistanis I spoke to privately are considering hiring private prosecution to challenge Altaf Hussain in the British courts. If this private prosecution were to be crowd funded, the significant public dimension would create huge public interest in the court proceedings.
Over the years, the MQM has amassed a huge fortune in the shape of voluntary and forced collection of funds across urban Sindh. These funds were mostly collected under the banner of its charitable arm, the KKF. A conservative assessment by informed sources, based on analysis of its many bank accounts, estimates that over a period of just three years spanning 2013 to 2015, the fund grew to over a billion rupees.
One can well imagine how much they would have collected during the MQM's decades long reign on urban Sindh. Most of this money was transferred to the UK and other overseas accounts linked to Altaf Hussain.
Separately, based on evidence collected from the UK, Pakistan's Election Commission is also probing a case of false declaration of assets by the MQM. This year, a petitioner submitted a plea to the ECP to ban the MQM-Pakistan, a breakaway faction of the MQM which contested the 2018 election. According to the petitioner, the MQM-P sent at least 200,000 pounds to London in 2012, and did not declare the amounts in its annual returns. The most recent hearing of the case was held on May 21, when the ECP called the MQM-Pakistan leaders for questioning to their Islamabad office.
Another question often debated in the Pakistani circles in the UK is whether Hussain will be extradited to Pakistan. My considered view is that he will not, for the following reasons: Altaf Hussain is a long-standing British national so his lawyers could argue that he has much stronger ties to Britain then Pakistan. Another argument could be that he is nominated in many murder cases in Pakistan including that of Dr Imran Farooq. If convicted, he could face capital punishment in Pakistan. The British government, in principle, does not extradite people who may face capital punishment in their home countries.
Outside the UK, an anti-terrorism court in Pakistan is hearing 26 cases related to the 2016 hate speech and others. Senior leaders of the political party, including Amir Khan, Kanwar Naveed, Farooq Sattar and Karachi's mayor have also been nominated as co-accused this case and were indicted last year. How the case against them proceeds in Pakistan will have some bearing on how the case against Altaf Hussain proceeds in the UK, which means that if the Pakistani authorities are unable to successfully prosecute this case in Pakistan, it will be difficult for them to successfully prosecute a related crime in the UK as the hate crime was committed in Pakistan.
---
Siddiqui is a London-based analyst on South Asia. He tweets @SiddiquiAftab