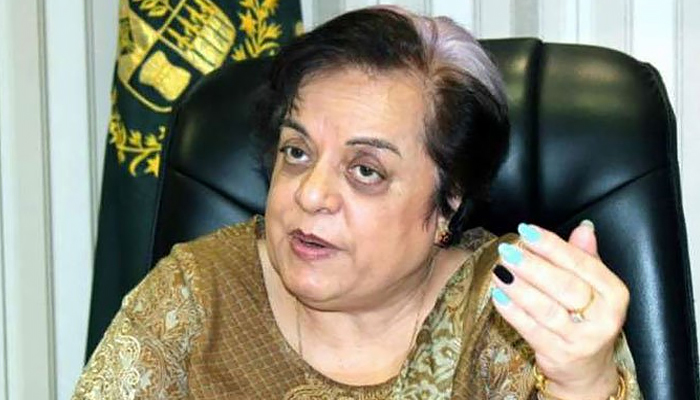 ISLAMABAD: Children can easily use the child protection helpline to report sexual abuse if their parents or teachers pay no heed to their complaints, Human Rights Minister Shireen Mazari said Thursday.

Speaking during an anti-child abuse campaign at the FG Girls Model School here in the federal capital, Mazari said the child abuse laws were there in the country but were not implemented properly. Child protection laws exist in Islamabad, she added.
Did you know that Mazari said Pakistan ranks No 1 in child pornography?
If the parents and teachers were not willing listen to their kids' complaints, the children can easily use the child protection helpline themselves to report the abuse they experienced, the federal human rights minister noted, adding that immediate action would be taken in such a case.

Mazari acknowledged that cases of sexual violence against children were on the rise in Pakistan.
Also read: Child rapist running pornography gang abused 30 children in Pakistan
One such case had emerged on Tuesday, she mentioned, wherein the alleged sexual predator had been deported from a foreign country over the rape of a minor. However, the Federal Investigation Agency (FIA) was unaware as to why the man was deported, she added.

Read more: Two more cases of child abuse surface in Kasur
Unfortunately, the Khyber Pakhtunkhwa (KP) government had employed him for a programme associated with the World Bank, the minister said.

Regardless, she noted, parents and teachers were also required to play their effective role apart from the government in order to save children from sexual abuse.
Related:
1300 cases reported in Pakistan within six months
Alarming 126 cases of child sexual abuse recorded in Punjab in seven months