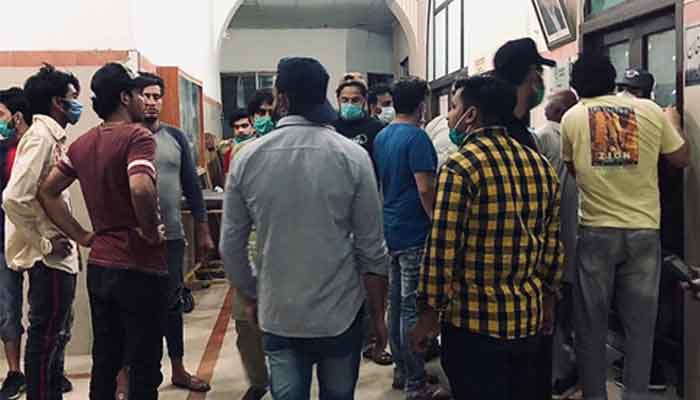 On the morning of May 20, Dr Amara Khalid took to her Instagram to write the following words: "What happened last night was shocking. I still cannot come to terms with it."
The 27-year-old, who works in the special ward for coronavirus patients at the Mayo Hospital in Lahore, was rattled after the previous night's events. At 2:30am, Dr Khalid was still on duty, tending to the COVID-19 infected, when she heard some commotion in the corridors.
She peeked out and saw a large group of men – around 30- surround the security guard posted outside their building.
The enraged men slapped the guard, pushed him around and then barged into the building. If another guard had not quickly rushed forward to lock the room where the patients were, the mob would have made its way in.
The men shouting abuses and threatening doctors were relatives of two female patients who had tested positive for coronavirus. One of them had died on her way to the ward.
Read also: Only 9 beds left in Karachi hospitals for COVID-19 patients
"A whole building at Mayo is dedicated for COVID-19 patients," Dr Khalid told Geo.tv over the phone. "This whole building is off-limits for unauthorised persons. Yet, these people came inside the high-risk area."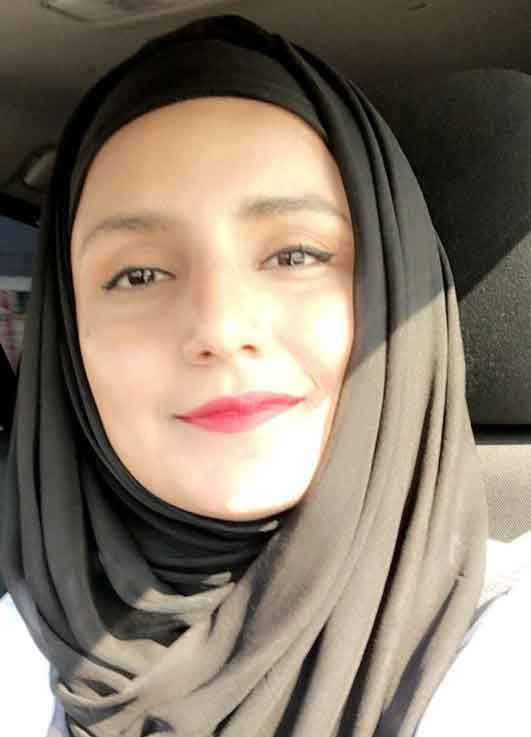 Dr Khalid and Dr Bilal Nadeem quickly pulled out their hazmat suits. Just as they were getting dressed, a man dragged Dr Nadeem out of the doctors' room and shoved him into the ward.
"He was pushed inside without personal protection equipment (PPE)," Dr Khalid said. By now other female patients in the room had begun to panic. Some even started to cry. "The relatives outside kept shouting at us, saying that coronavirus is just a hoax."
Frightened, some doctors and nurses locked themselves in a storeroom. "There were no signals in the room to make a phone call, but luckily we found a landline and dialled the police," Dr Khalid recalled.
That night, the men broke a hospital door, manhandled a guard and misbehaved with doctors.
Two days later, the CEO of Mayo Hospital wrote a letter to the Capital City Police Office in Lahore requesting security. "Regarding the incident of scuffle and misbehaviour on part of attendants of a patient who expired in Mayo… consequent request for deployment of sufficient police force," the letter reads, as seen by Geo.tv.
Read also: Can you contract coronavirus through your air conditioner?

A similar incident of violence, the letter adds, took place on May 23.
Since the outbreak of the coronavirus in Punjab, Mayo Hospital has been one of the most heavily-impacted health facility in the province, out of 19 state-run hospitals in Lahore.
Mayo Hospital has 2,400 beds, of which 200 have been dedicated to the coronavirus patients. Almost all the beds – those for the virus and others - are currently occupied, doctors say.
Documents shared by the hospital staff show that there are 195 patients in the COVID-19 ward at the moment. While, to date, 78 people have died of the deadly disease and 35 healthcare workers have tested positive at the hospital. Separately, there are 82 ventilators at the facility. Three are non-functional.
In the last one month, the hospital has been overrun with patients.
Dr Mahmood Ahmed, president of the Young Doctors Association at Mayo said that recently when he was contacted by a family for a bed equipped with a ventilator, the doctor told them to send the patient immediately. "I said we have a ventilator now but I cannot guarantee if it will be available in an hour."
Equipment, such as medical monitors in surgery rooms, are being taken down and shifted to the COVID-19 ward. "We are running short on almost everything," Dr Ahmed went on, "All surgeries have been affected. Neuro surgeries are not even taking place. And neurosurgery patients can't wait for too long."
Dr Rashid Virk agrees. He is a medical officer and an Ear, Nose and Throat (ENT) consultant at Mayo Hospital.
"Space is a major issue," he told Geo.tv, "If I want to admit an ENT patient in the hospital today, I won't be able to."
As per official rules, he adds, patients who had symptoms of the virus were first shifted to Mayo Hospital. "But recently Mayo does not have enough ventilators to cater to so many patients."
Punjab has recorded over 22,000 cases of COVID-19 cases to date and 381 deaths. Around 48% of the infections in the province are in Lahore alone.
With the influx of patients, doctors also complain that the rising temperature in the city is making working more difficult. "There are no air conditioners in the room for the coronavirus patients," Dr Amara Khalid said, "We doctors have 10 hours shifts and we only get one PPE to use the entire day. It is difficult."