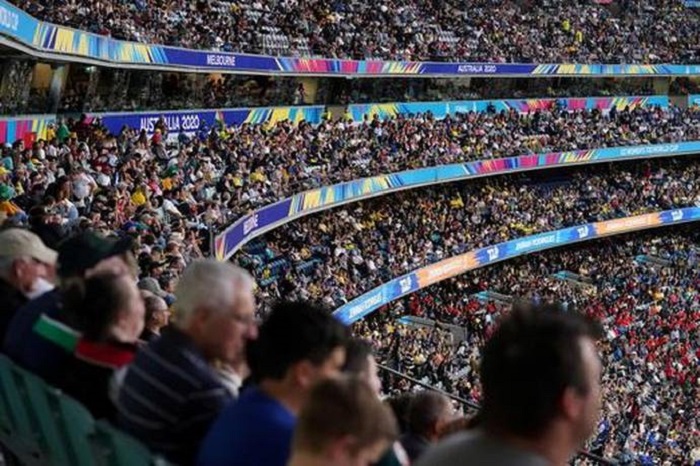 Amid the global outbreak and travel restrictions around the world, Cricket Australia has asked the International Cricket Council (ICC) to postpone the T20 World Cup scheduled in October and November for one year.
According to a report published in The Australian, Cricket Australia Chairman Earl Eddings has sent a letter to ICC's Financial and Commercial Affairs Committee on Thursday calling for the tournament to be shifted to next year.
In the letter, which got leaked to media, Eddings expressed a desire to host the event in late 2021 when India is scheduled to host a second T20 World Cup.
He, however, does not want the hosting rights for this year's tournament to be shifted all the way back to 2022.
The ICC will take a final decision in this regard on June 10.
It is also said that the delay in the world cup is paving the way for the Indian Premier League (IPL) which is worth more than 5 million dollars.
Media reports in India had said that the ICC members had come to an understanding that this year's event would be pushed back to 2022 due to the coronavirus pandemic.
Moreover, the Indian cricket board (BCCI), which is set to host the following edition of the tournament in 2021, is keeping a close eye on developments as a postponement could open up a window for this year's Indian Premier League (IPL).
The lucrative franchise-based tournament, which was supposed to start at the end of March, had to be postponed indefinitely due to the pandemic and the BCCI could see a $530 million dip in revenue if it fails to find another window for the competition.