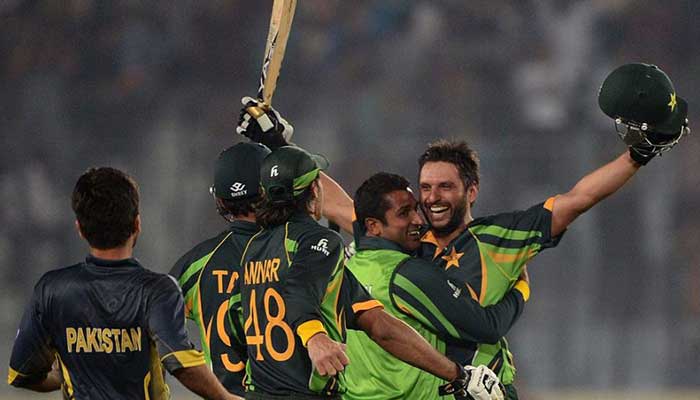 When it comes to cricket, there is no better game than a clash between the arch-rivals Pakistan and India.
In a recent interview, former Pakistan skipper Shahid Afridi has revealed how he tricked Ravichandran Ashwin during the last over of the seat-edge thriller 2014 Asia Cup group match between the two sides.
"Saeed Ajmal was batting with me. I told him to get the bat on the ball and get a single and not to go for a sweep shot but he played that and lost his wicket," Afridi told host Zainab Abbas.
Afridi continued, "Junaid Khan came in and Ashwin was bowling at that time. I told Junaid the same thing [I told Ajmal], that get a single but he somehow managed to get me back on strike."
The former skipper then revealed how he hit Ashwin for two back to back six sixes. "The trick was to make sure Ashwin bowled leg-spin rather off-spin," Afridi said.
"I started looking towards the leg side to make Ashwin think that I was going to hit [the ball] there. The idea behind this was to force the bowler not to bowl his off-spin and that is exactly what he [Ashwin] did," Afridi shared.
"He bowled the leg-spin and I hit it over the extra cover region for a six," Afridi said. "The next delivery was difficult but I did not get it in the middle. My mind was split in two whether I should go over the ropes or not."
"But in the end, the ball sailed over the fielder for a six," Afridi added.
Pakistan won the game by one wicket and played the final against Sri Lanka while India was knocked out of the tournament.