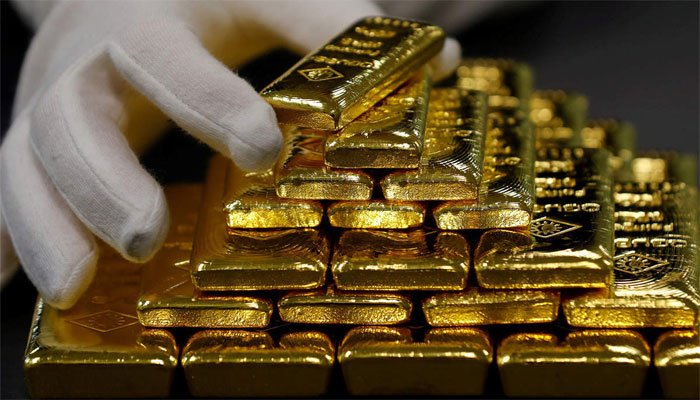 KARACHI: A single tola of 24-karat gold in Pakistan was being sold for Rs116,000 at the close of trading on Monday, after rising by Rs350 over the course of the day. 
Likewise, the price of 10 grams of 24k gold had risen by Rs300 to Rs99,451 at the close of the trading.
Meanwhile, 10 grams of 22k gold was being traded for Rs91,164 with the price of a tola amounting to Rs106,334.
Read more: October 17: Today's gold rates in Pakistan — market closing update