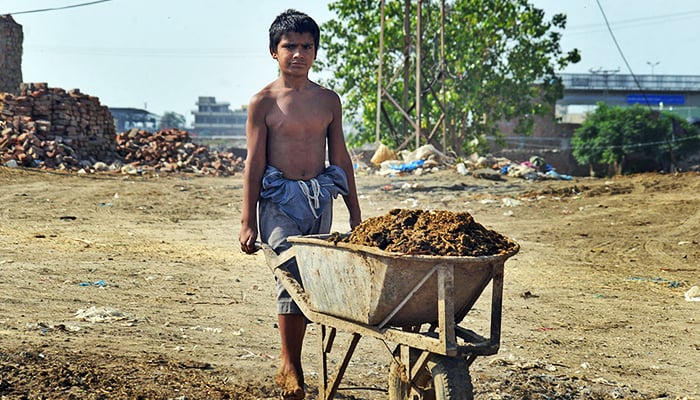 Child labour manipulates juveniles in society and affects their education. It deprives children of basic academic exercises and causes physical as well as mental harm. In Pakistan, child labour is seen as a social corruption.
Child labour is regarded as a serious crime in developed countries but in Pakistan, child labour cases are normal in low-income classes. Its increasing rate sabotages the children's schooling. Pakistan is among the worst countries in the world that do not take serious action to protect their children less than 14 years of age in this respect.
Karachi is one of the most populous cities in the world. Cases of child labour are seen widely in Karachi. Poor children, under the age of 14, whose families cannot afford educational facilities are seen working at bike workshops, tea stalls, and picking up garbage on the streets.
The Sindh government awoke from slumber in January 2017 and passed a bill "The Sindh Prohibition of Employment of Children Bill" against the employment of children under 14 years of age. Under the legislation, offenders will face six months of imprisonment and a fine of up to Rs50,000 rupees. Despite the passing of this act in 2017, cases of child labour are on the rise in Sindh.
In December last year, Sustainable Social Development Organization (SSDO) conducted research with the Center for Research, Development, and Communication (CRDC). It revealed, "In Sindh, the most prevalent type of crime against children was sexual violence."
As per child labour statistics, in the first ten months of 2022, a total of 434 cases of violence against children were reported to the Sindh police. Among these, the highest number was child labour under the Prevention of Trafficking in Persons Act, 2018, with a total of 179 cases — 85.5% of the victims were boys and 14.5% were girls.
Executive director of SSDO, Syed Kausar Abbas, says the rising ratio of child labour is related to human trafficking.
The ratio of FIRs related to child labour and abuse is very low in Pakistan due to fear factors. That's why the punishment is not seen, Kausar shares.
"Data related to child rights issues in Pakistan is very difficult to find and our research report on violence against children aims to present the facts to the public and the government," Kausar says.
Films and dramas should provide positive content to create awareness about children's rights. They should not show children being oppressed. This would hurt the juveniles in society, Kausar says.
According to the statistics released on the website of the Pakistan Bureau of Statistics, more cases of child labour have been reported in Sindh province than in Punjab.

Station House Officer (SHO) South Women's police station, Hina Mughal, says: "In Karachi, I saw so many cases related to child labour in poor segments of society. In 2017, I also dealt with a case in Karachi where under-14 children sold flowers. When we investigated we found that an Afghan network was behind it," Hina says.
"Due to the poverty rate increase in Pakistan, child labour also increased," Hina shares.
"We saw so many cases of child labour in Karachi after the flood affected major parts of Sindh," Hina adds.
Hina says, "In the past, we set up protection centers for children and women and also introduced a helpline number to register complaints through phone and online also."
Protection of children is a 'priority'
Kashif Mirza, Programme Manager of the Society for the Protection of Rights of the Child (SPARC), says: "Child labour rate is increasing due to a lack of access to basic education, rising unemployment, and increasing poverty in Pakistan."
"In a family, there is one person who runs the house due to which the parents force the children to earn money at a young age," Kashif says.
"Child labour is a huge cruelty to young children," Kashif said
"There is more child labour than street crime in Pakistan and the lack of education and lack of government measures to curb the population has led to more child labour in Karachi and Lahore," Kashif adds.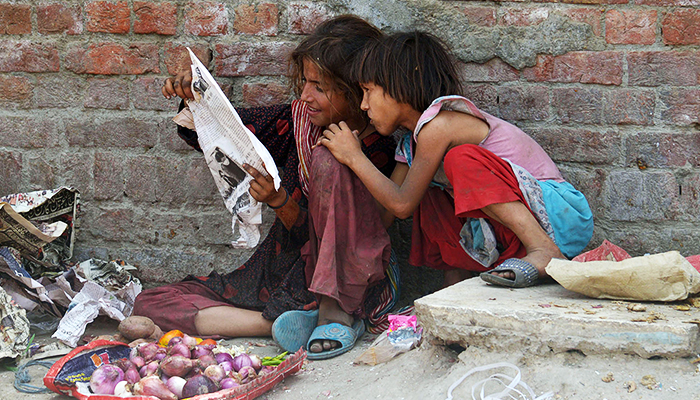 Kashif says, "If existing child labour laws are strictly enforced, the incidence of child labour will be reduced to a great extent. The issue will not be resolved until you take responsibility to stop overpopulation."
Pakistan signed the United Nations Convention on the Rights of Children in 1989 and ratified it in 1990. In 2010, after the 18th amendment to the constitution of Pakistan, the responsibility to protect the rights of children was delegated to provincial governments.
There is a high prevalence of child exploitation in Pakistan, often manifest in the form of child labour coupled with low rates of school participation. The persistence of child labour has multi-layered roots such as poverty, lack of decent work for adults, and the lack of a system that can ensure all children attend school rather than engage in economic activities.