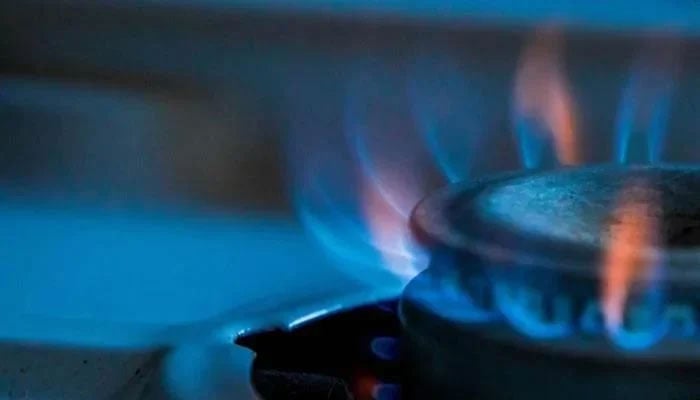 Govt developed plan for Rs1,640bn circular debt in gas sector. 
Plan is to secure dividends of Rs800-850bn from SNGPL and SSGCL.
Plan will ensure low-income consumers are not affected.
---
ISLAMABAD: The government has developed a comprehensive plan to address Rs 1,640 billion circular debt in the gas sector, reported The News. 
The plan includes securing dividends of Rs 800-850 billion from the two gas utilities, SNGPL and SSGCL, as well as increasing the tariff and adjusting existing slabs to protect lower income consumers from a rise in gas prices.

In a bid to break the deadlock with the IMF, the government is working on a plan to remove the circular debt for the energy sector, electricity and gas, which has crossed Rs4.1 trillion figure.
The government is also working on a plan to deduct the outstanding dues by inter-governmental departments at source. Different options have been considered to stop the piling up of circular debt because of non-payments within the state-owned enterprises (SOEs).
Finance Minister Senator Ishaq Dar chaired a meeting on reforms in the energy sector at the Finance Division on Saturday.
The circular debt in gas sector has been worked out by the special committee headed by Ashfaque Tola and it was estimated at Rs1,640 billion. Gas sector sustainability cannot be ensured unless reforms are brought and unaccounted for gas (UFG) is reduced. The hike in gas tariff is also on cards ranging from 60% to 78% while the government is working to revise the existing slabs with the intention to avoid putting burden on the lower slab consumers as much as possible.
According to an official statement issued by the Ministry of Finance, Minister of State for Finance and Revenue Dr Aisha Ghous Pasha, Minister of State for Petroleum Musadik Masood Malik, SAPM on Finance Tariq Bajwa, SAPM on Revenue Tariq Mehmood Pasha, Ashfaq Yousuf Tola, the RRMC chairman, SECP chairman, Controller General of Pakistan, Accountant General of Pakistan and senior officers from Finance and Petroleum divisions attended the meeting.
Ashfaq Yousuf Tola, convener of the committee for the settlement of circular debt in gas sector, apprised the chair of the quantum of circular debt in gas sector and modalities and framework to introduce reforms in energy sector to offset the burden of circular debt in gas sector.
The meeting discussed viable proposals focused on bringing sustainability to the energy sector to achieve economic growth in the country. 
Finance Minister Senator Ishaq Dar emphasised the priority of the government to address the issues of energy sector, including circular debt to bring financial sustainability of the sector and economic growth of the country. The finance minister further directed the committee to finalise their report and action plan for early settlement of circular debt in gas sector.