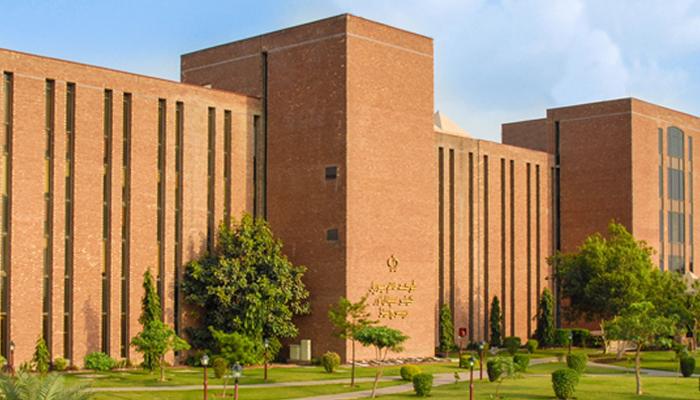 Invested $3m in endowment funds in real estate: SKMT. 
Endowment funds used to provide cancer care: spokesperson.
SKMT investments are audited by third parties, says spokesperson. 
---
LAHORE: Following controversy on Imran Khan's comments in court, the management of Shaukat Khanum Memorial Trust (SKMT) clarified that they invested $3 million in an endowment fund in a real estate project in Oman so they can be used to provide quality cancer care, The News reported on Monday .
The clarification came in response to news items regarding the usage of SKMT funds in real estate by its founder Imran Khan. The SKMT said that its funds have never been misused or "diverted", by its chairman, Imran Khan, or any other individual
An SKMT spokesperson said that all its funds, including those invested in its endowment fund, are used only to support its mission of providing world-class care to cancer patients.
"As is common for many charity organisations, SKMT created an endowment fund to provide financial security and to cater for expenses in the long term. This endowment fund is supervised by an investment committee, with all investments made by the fund upon the recommendations of this committee. The chairman does not, and has never, made investment decisions in isolation," the spokesperson said. 
He added, "It is crucial to point out that only non-Zakat funds are invested in this manner, with all Zakat collected being utilised on direct patient care within the year in which it is collected."
On investment in real estate, the spokesperson said: "In 2008, an amount of US$3 million was invested by the endowment fund in a real estate project in Oman. The investment allowed for an early exit, with a 100% capital guarantee on the investment. In 2015, SKMT exercised its early exit option and the entire amount of US$3 million was duly recovered."
He added the trust has already shared details of this investment, and recovery of its funds with the public numerous times. Although the investment did not generate a profit in dollar terms, it certainly did in rupees, since the difference in exchange rate referred to in the article in question worked in favour of SKMT, he added.
The spokesperson added: "As with all other financial transactions, all investments made by SKMT and its Endowment Fund are duly audited and reported, with financial reports being made publicly available through the Shaukat Khanum website. Both the initial investment, and its subsequent return were reflected in the organisation's financial reports, and continue to be publicly available."
Complete data of all contributions are held and audited by autonomous third parties to guarantee compliance with all relevant laws, not only within Pakistan, but in all jurisdictions where funds are collected on behalf of the SKMT, or to support it.
The spokesperson said that over 30 years, the trust treated more than 45,000 to 50,000 cancer patients every year at SKMT hospitals in Lahore and Peshawar, most of whom would have been unable to access highly specialised cancer treatment elsewhere. It is strictly because of its strong clinical, administrative and governance systems that the SKMT became only the second institution in the world to gain Enterprise Accreditation from the US-based Joint Commission International in September 2022.
The spokesperson added that allegations aiming to sow doubt in their donor's minds are equivalent to playing with patients' lives.
The official added that the cost of providing cancer care is continuously on the rise, and despite brittle financial conditions, the management of SKMT is committed not only to providing state-of-the-art cancer treatment to all its patients but also to defending an excellent reputation for financial transparency.
The News reported on Sunday that the PTI Chairman Imran Khan admitted that he invested funds worth $3 million donated to the Shaukat Khanum Memorial Trust (SKMT) in a housing project.
The revelation was made during a hearing of an Rs10 billion defamation case filed against Defence Minister Khawaja Asif on Saturday. The former prime minister appeared in the court from his Lahore residence in Zaman Park via video link.