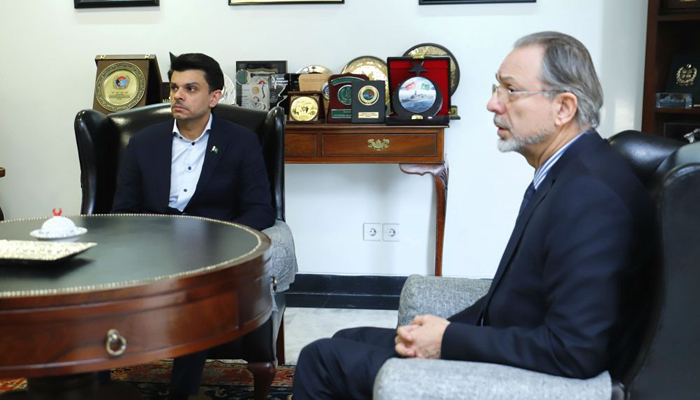 ISLAMABAD: Special Assistant to Prime Minister Jawad Sohrab Malik met Mehmet Pacaci, Turkish Ambassador to Pakistan, at the Turkish embassy in Islamabad and signed the condolence book.
The SAPM expressed innate solidarity with Turkish brothers and sisters in the face of widespread damage and loss of life caused by calamitous earthquakes.
He also reiterated the resolve of PM Shehbaz Sharif for the people of Turkiye, "not to spare any effort to reach to the brethren in their hour of need".
Penning down his remarks in the Condolence Book, the SAPM wrote: "The catastrophic earthquakes have not only jolted the Southern Turkiye, but the hearts of the 220 million people of Pakistan also and filled them with such a pain that would never go away."
"With mourning heart we as nation pray from Allah Almighty for granting His eternal peace unto the souls of martyrs of these earthquakes; bestow consolation, comfort and strength upon the families forever changed by grief and loss and shower His countless blessings upon those who have survived and heal their memories of trauma and devastation. May they have the courage to face the long road of rebuilding ahead. Ameen!"
While expressing his heartfelt condolences to the Turkish Ambassador, Malik ensured the perpetuation of steadfast emotional and material support of the government as well as the people of Pakistan for the Turkish brethren.
At the end of the meeting, they offered prayers for the bereaved families.