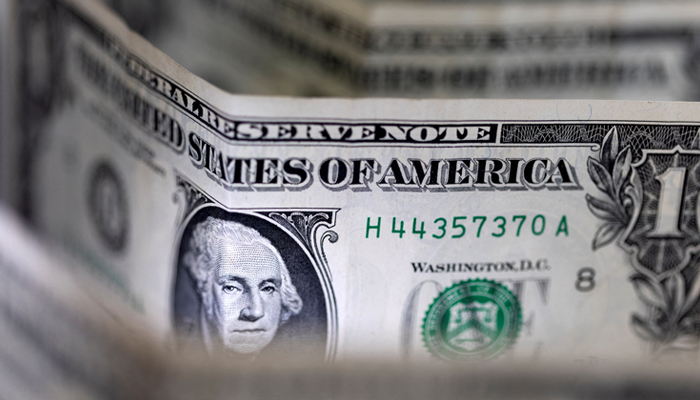 Central bank's reserves move up by $66 million.
Reserves to cover less than a month's imports.
IMF programme is crucial for boosting reserves.
---
State Bank of Pakistan (SBP)-held foreign exchange reserves have witnessed a meagre rise as the cash-strapped nation desperately tries to unlock the critical International Monetary Fund (IMF) loan tranche — which will pave way for more funding.

The central bank, in a statement without mentioning the reason, said that its foreign exchange reserves have increased by $66 million to $3,258.5 million as of the week ended February 17, which will provide an import cover of around three weeks.

The net foreign reserves held by commercial banks stand at $5,468.0 million, $2,209.5 million more than SBP, taking the total liquid foreign reserves to $8,726.5 million.

The forex reserves are expected to get a boost next week as the Board of China Development Bank has approved a $700 million facility for Pakistan, according to Finance Minister Ishaq Dar, and the funds could be deposited in the SBP's account this week. 
The Washington-based lender and Pakistani authorities began talks Wednesday — a few days after an IMF mission left Islamabad without signing a staff-level agreement despite holding talks for 10 days.
"IMF programme will soon be revived, InshaAllah, as there are one or two items that are left to be implemented," Prime Minister Shehbaz Sharif said during his address to the federal cabinet in Islamabad.
In a bid to resume the delayed IMF programme and avoid a default, the incumbent government has taken steps in the past two months ranging from adding new taxes, increasing energy prices, and loosening its control on the rupee.
Parliament approved last Monday the supplementary finance bill that increases sales tax from 17% to 25% on imports ranging from cars and household appliances to chocolates and cosmetics.
People will also have to pay more for business-class air travel, wedding halls, mobile phones, and sunglasses. A general sales tax was raised from 17% to 18%.
To ensure that austerity measures amid the economic crunch begin at the top, PM Shehbaz Wednesday unveiled cost-cutting measures to save $764 million annually.
"This is need of the hour," he said after the cabinet meeting. "We have to show what the time demands from us and that's austerity, simplicity and sacrifice."
Fitch Ratings — a global credit ratings agency — has downgraded the $350 billion economy twice in four months, citing dwindling foreign reserves.
Bloomberg data shows that Pakistan has coupon repayments of $542.5 million this year. In all, the country has $8 billion in dollar bonds debt due by 2051 with the next payment of $1 billion due in April of next year. Most of the nation's external debt of about $100 billion is sourced from concessional multilateral and bilateral sources.
Not only debt, but Pakistan also faces a dollar crunch that tests its external stability. Supply disruptions caused by flooding, food shortages and steps the government took to meet IMF's preconditions for the rescue may push inflation above 30% for the first time on record, according to Bloomberg Economics.