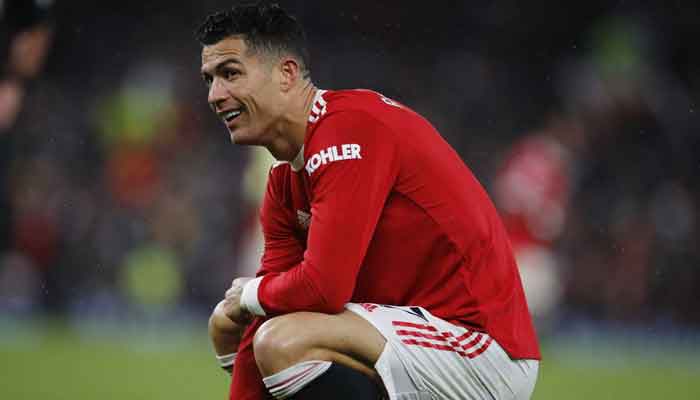 Al Nassr footballer Cristiano Ronaldo has sent a plane loaded with relief items to the earthquake victims of Turkey and Syria, Sky Sports reported. 

Powerful earthquakes of about 7.8 and 7.6 magnitudes jolted both countries and claimed over 50,000 lives last month. Aid from the international community started trickling in soon after the tragedy. 
Ronaldo — who has over 500 goals — paid for tents, food packages, pillows and blankets, beds, baby food and milk and medical supplies for those affected by the devastating quakes, 
Earlier, football legends including Ronaldo, Lionel Messi, Kylian Mbappe, and Neymar Jr auctioned their signed jerseys in a bid to help those affected by the quake, Menafn reported. 
"The initiative started when Merih Demiral, a Turkish football player for Italian club Atalanta, reached out to his fellow athletes and asked for signed gear he could put up for bidding to raise funds," it said. 

Last week, Ronaldo met a boy from Syria who was affected by the devastating earthquake. 
Nabil Saeed made the request to rescue workers in Syria in a video shared on social media last month following the 7.8 magnitude earthquake that struck Turkey and Syria on February 6.

Saeed, wreathed in smiles, met the Portuguese forward briefly before the match, giving him a high-five and a big hug.

"When I saw Ronaldo, I thought it was a dream. I didn't believe myself. When this dream would end, I didn't know. I pray to God that it will not be a dream," Saeed told Reuters.
Saeed cheered on Ronaldo and Al Nassr as they beat Al Batin 3-1 in Riyadh and remained two points clear at the top of the Saudi Pro League.
"I wish everyone could see Ronaldo. He is very nice person," Saeed said.
---
— Additional input from Reuters.