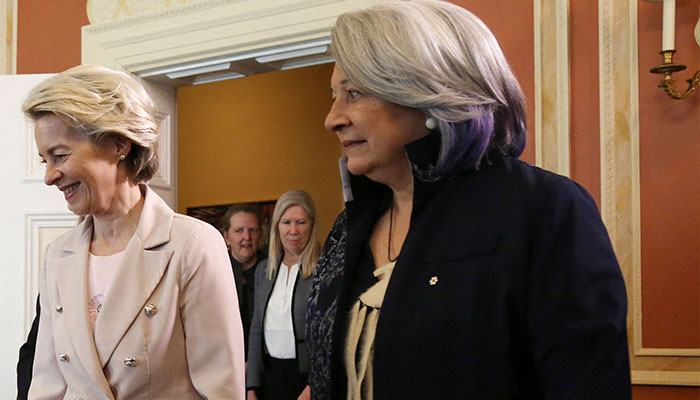 OTTAWA: Canada's first Indigenous governor general, Mary Simon, denounced Wednesday racist and sexist abuse that led her to block comments on her official social media accounts.
A sampling of the remarks was highlighted in a video posted on her Instagram account, calling her a "treacherous bitch," "a worthless piece of meat," "trash," various farm animals and vulgar slang for women's genitals.
Other comments insulted her Indigenous heritage and her appearance.
"The reality is that women - particularly those in leadership positions, high-profile women, Indigenous women and girls, women from ethnic minorities, and 2SLGBTQI+ individuals - are threatened every day online and on social media, and in their daily lives as well," Simon said in a statement marking International Women's Day.
Two spirits, or 2S, is an umbrella term used by North American Indigenous people for gay, lesbian or transgender.
In calling for a safe digital space for women, she said women in Canada and abroad are often subjected to targeted misinformation campaigns and severe abuse online.
Canadian female politicians and journalists in particular have recently decried such abuse, which according to advocates, is on the rise.
"Many detractors will say that women should just learn to have a thicker skin, to take a joke. If they can't take it, stay out of the line of fire. Others will say online abuse is part of the role of a public figure, even though the equivalent spoken words would be condemned," Simon said.
"I must respectfully disagree."
The governor general said she could not and would not "just brush off or ignore" such vile comments, nor provide a platform for "the spreading of stereotypes and tropes that I have spent a lifetime opposing."
Originally from Nunavik, a region in northern Quebec, Simon was appointed to the role in 2021.