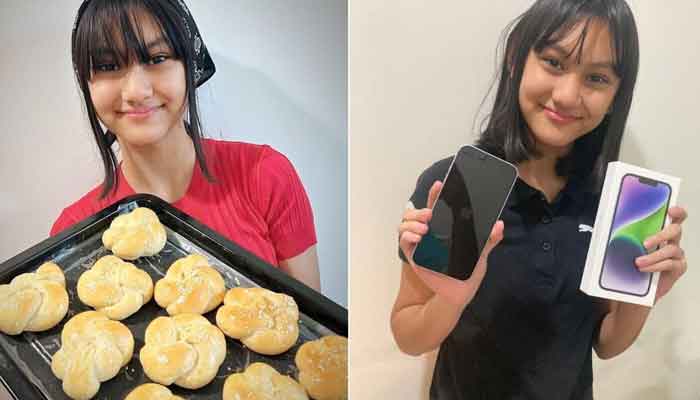 Twelve-year-old Bianca Jemi Wariyava, through six weeks of hard work, was able to buy herself an iPhone 14. But how? Just by selling homemade bread, Khaleej Times reported. 

Bianca, who is in seventh grade and lives in Dubai, wanted a new phone but her parents were unable to buy her one under the current circumstances. However, an idea came to her in February and she decided to work on it. 

Her Filipina mother Gemini Wariyava once baked her some bread for school for lunch which she shared with her friends. "They loved the taste and fluffiness of the bread. They loved it so much they asked me to bring some again the next day," Bianca told Khaleej Times.
One of her friends gave her the idea of selling the bread instead of giving them for free and that's when Bianca realised she could buy herself a new phone with the money. 
Bianca's parents are expert bakers and have worked in five-star hotels in Dubai and when they learned that their daughter was planning on selling bread, they supported her. Her father gave her Dh100 and her mother gave her baking expertise.
"She had been helping us bake at our pizza parlour when she was five years old. She has been interested in baking since then," said Gemini.

On the first day, Bianca sold only four pieces but as time passed, she was selling over 60 pieces a day on average. She not only bakes plain flavours, but also others like plain soft rolls, oreo, ube, cheese, turkey salami with cheese, and chicken franks. 
And just like that, Bianca had collected nearly Dh3,000, enough to buy an iPhone 14. 

The little girl shared that she was at times made fun of in school. 
"A few students looked down on me. They spoke among themselves, saying 'why can't she ask her parents directly for a phone rather than selling bread?' They even questioned our financial status," Bianca said. 
However, this didn't stop her and Bianca's next goal is to open her own bakery and coffee shop.