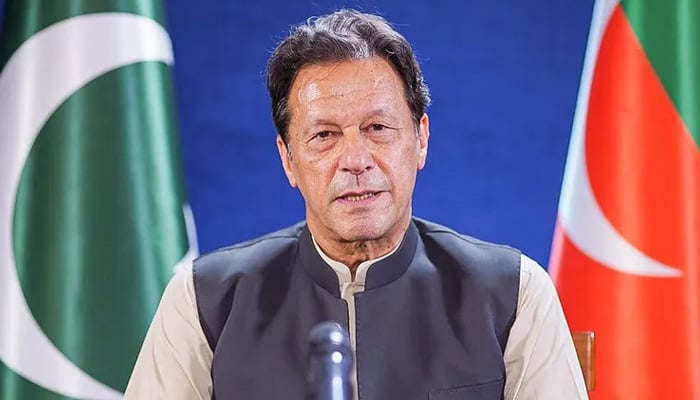 ISLAMABAD: An Islamabad court on Wednesday issued non-bailable arrest warrants for Pakistan Tehreek-e-Insaf (PTI) Chairman Imran Khan in the judge-threatening case.

Civil judge Malik Aman announced the verdict rejecting former premier Imran Khan's petition seeking exemption from today's hearing.
The court also directed the PTI chief to appear before it on April 18.
During the hearing, Khan's lawyers requested to retain his bailable arrest warrant as he was facing security threats.
"Imran Khan has security concerns, his life is in danger, the Islamabad High Court has also issued notices for withdrawing security from him," the PTI chief's counsel said.
At this, the judge said that no one has appeared on behalf of the prosecution yet, let's see what they have to say.
Later, the court adjourned the hearing of the case till 11am.
After the break, Prosecutor Raja Rizwan Abbasi appeared in Civil Judge Malik Aman's court and opposed Imran Khan's plea for exemption from today's appearance.
The prosecutor said that Khan is absent and the bailable warrant should be changed to non-bailable. 
"Even the plea is not signed by him."
After the arguments were completed by both parties on the plea, the court reserved the verdict which was announced later.
The charges, in this case, are related to a speech by Khan in which he allegedly threatened police and a female judge last year after one of his close aides, Shahbaz Gill, was denied bail in a sedition case. 

The cricket star turned politician has faced a barrage of legal woes since his ouster in a confidence vote in April last year by a united opposition led by his successor, Prime Minister Shehbaz Sharif. 

A convicted politician is liable to be disqualified for at least five years under the laws of the land.