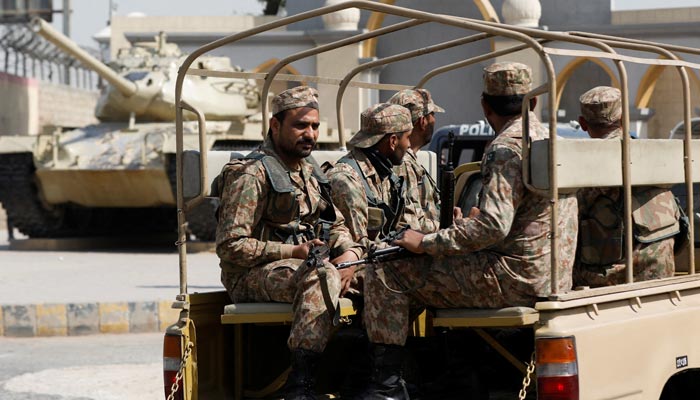 Terrorists attacked a routine border patrol.
Authorities are making contact with Iran.
Interior minister condemns the incident.
---
Four soldiers embraced martyrdom on Saturday after terrorists launched a cross-border attack from Iran on the Pakistan troops stationed in Kech, the Inter-Services Public Relations (ISPR) said in a statement.
The military's media wing said that earlier today, a group of terrorists operating from the Iranian side attacked a routine border patrol of Pakistani security forces operating along the Pakistan-Iran Border in the district's Jalgai Sector.
The ISPR added that in the attack, unfortunately, four soldiers including Naik Shair Ahmed, Lance Naik Muhammad Asghar, Sepoy Muhammad Irfan and Sepoy Abdur Rasheed were critically injured and later embraced martyrdom.
The statement mentioned that Pakistani authorities were making contact with Iran to seek ways of preventing such incidents in future.

Condemning the attack, Interior Minister Rana Sanaullah assured the people that government will take a sigh of relief after eradicating terrorism.
The interior minister said that the entire nation is united in the fight against terrorism, lamenting that the sons of the country are embracing martyrdom to protect their land.