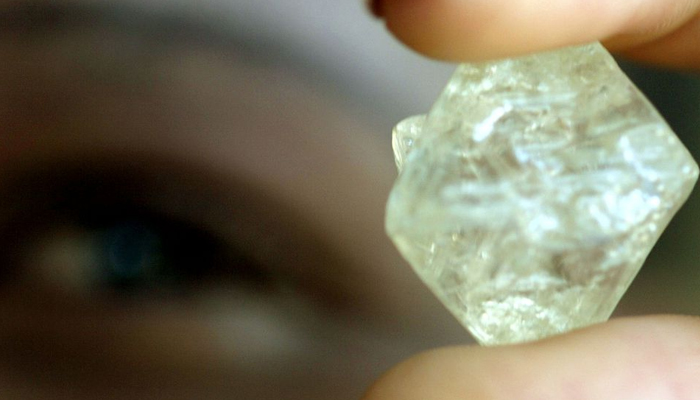 Birthdays are very important days in one's life and everyone endeavours it to be a fun day but when something extremely unusual occurs, it makes the day unforgettable for life.  
One such occurrence took place in Arkansas Crater of Diamonds State Park in Murfreesboro where a seven-year-old girl found a birthday gift of 2.9-carat golden brown diamond.
She was enjoying during her birthday and then discovered the gem which "is the second-largest registered by a park guest this year, topped only by a 3.29-carat brown diamond discovered in March," a news release from the park read.
"Brown was visiting the park with her dad and grandmother to celebrate her birthday," the statement added.
"Brown picked up a gem about the size of a green pea from a pathway along the northeast side of the search area," read the official statement and later park officials confirmed that the 7-year-old had really discovered a diamond.
Assistant park superintendent, Waymon Cox, was quoted in the statement as saying: "Aspen's diamond has a golden-brown colour and a sparkling luster. It is a complete crystal, with no broken facets and a small crevice on one side, created when the diamond was formed."
The official added: "It's certainly one of the most beautiful diamonds I've seen in recent years."
According to the park, the young girl is not the only one who was lucky to have found the gem but one or two visitors discover diamonds at the park each day.
More than 75,000 diamonds so far have been discovered at the site since a farmer first identified the precious object on the land.
The site of the gem is the eroded surface of a volcanic crater. In addition to diamonds, other precious gems like amethysts and garnets also occur there as a result of the site's unique geology.