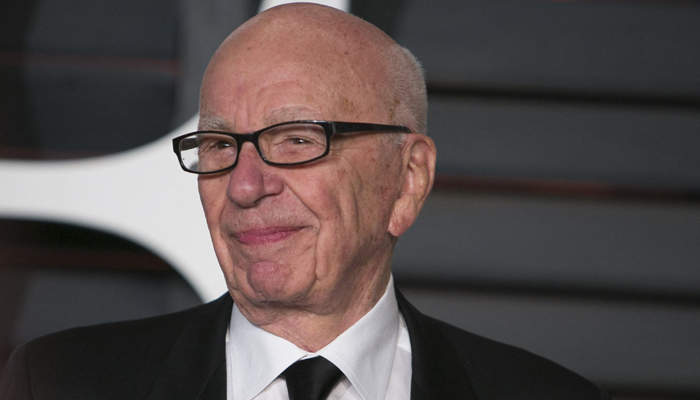 An influential media tycoon of the US, Rupert Murdoch announced Thursday he was relinquishing the post of chairman of Fox and News Corporation in favour of his son Lachlan who will now be in charge of both companies, putting an end to a discussion of the succession roles in the family's business tree.
Rupert Murdoch, in his memo to the employees, wrote that the time was right for him to assume different roles, adding that "our companies are in robust health, as am I and our opportunities far exceed our commercial challenges."
The 92-year-old mogul started Fox News in 1996 which is reported to be the most-watched TV news channel in the US.
According to the tycoon, he will transition to the role of Chairman Emeritus of both firms in mid-November.
"We have every reason to be optimistic about the coming years — I certainly am, and plan to be here to participate in them," Murdoch stated.
His 52-year-old son is from his second wife Anna Maria dePeyster. The billionaire was married four times and has six children — with the majority of them joining the family business.
There were speculations about the succession to the second, third and fourth — Elisabeth, Lachlan and James.
Lachlan became a strong candidate during his time as an executive in the late 1990s but, he left the business in 2005 after disagreements with the then-chief of Fox News, Roger Ailes. He made his comeback in 2014 holding top positions ever since.
James Murdoch, a liberal-minded, bid adieu to the Corp board in 2020 due to "disagreements over certain editorial content" including other grievances with the direction of the company.
The 55-year-old Elisabeth held various top roles in the business but started her own venture, Shine, which produced shows like MasterChef and The Biggest Loser.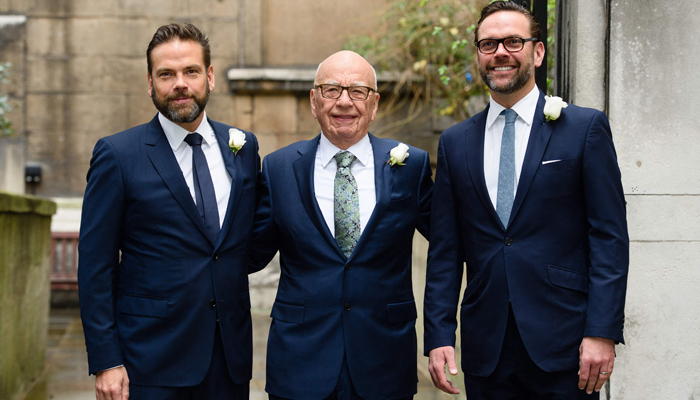 The News has been in various troubles as in April it agreed to pay a $787.5m settlement after being sued by voting machine company Dominion over its reporting of the 2020 presidential election.
A second lawsuit is also being faced by another voting technology company, Smartmatic, seeking an even larger sum of $2.7bn.
Moreover, on April 25, Fox announced parting ways with Tucker Carlson, its highest-rated TV host.
In his memo Rupert Murdoch vowed to continue to be involved in the "contest of ideas", however, he criticised other media outlets as being "in cahoots with a rarefied class of elites who he accused of peddling political narratives rather than pursuing the truth".
Lachlan Murdoch said in a statement, that his father "will continue to provide valued counsel to both companies".