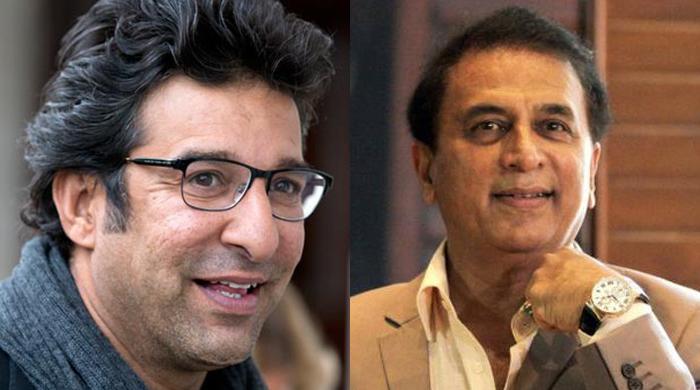 KARACHI: Former Pakistan captain and legendary left-arm fast bowler, Wasim Akrma feels that Pakistan will have an upper hand against India in their World T20 encounter on Saturday at Kolkata's Eden Gardens.
Speaking to Geo News on Thursday, he said Pakistan will have a psychological edge over Indians in the high-voltage game of the mega-event.
"Pakistan is going to the game after a convincing win in their opening match, so they will have a psychological edge," Wasim said.
"Indians lost their first match to New Zealand, and the way they lost it, would add the pressure on Indians," the former captain added.
Wasim Akram was of the view that Kolkata's wicket would continue to help batsmen and predicted a good contest between the two batting lineups.
He suggested Pakistan should go into the encounter with an attacking strategy and try to grab every opportunity that comes their way.
"If Pakistan is able to get quick wickets, a couple of wickets in power play session, then they can push India to the back foot in the match," he added.
Gavaskar also picks Pakistan
India's legendary batsman Sunil Gavaskar has also picked Pakistan as the favourites against India for this weekend's much-awaited WorldT20 game between Pakistan and India.
"After the loss to New Zealand, India will be under far more pressure against Pakistan. I feel Pakistan start as favourites for the game on Saturday," Gavaskar said in an interview.
Gavaskar said although it will be a contest between India's batting and Pakistan's bowling, but India's bowling can also play an important role in Kolkata.
"It is still pretty much Indian batting versus Pakistan bowling. However, with the way Indian bowlers have performed recently, they also won't be easy to tackle either," he said.
"Ashwin is bowling well and so is Nehra, Then you have Jasprit Bumrah. So it will be a test for Pakistani batsman," he added
"It only takes an over and half to turn the game around in T20," the former India captain said.
Gavaskar said that Mohammad Amir can create problems for Indian batsmen.
"Amir has the ability to swing the ball back. Rohit and Rahane were found wanting against him in Asia Cup. They will have to be careful against Amir," Gavaskar said.