LAHORE: At least 72 people were killed and over 300 others injured in a deadly suicide explosion near the city's Gulshan-e-Iqbal Park on Sunday, rescue and security officials said.
The suspected suicide attacker blew himself up in the parking space of the recreational park. A large number of people including women and children were present at the park due to weekly holiday.
Pakistan Army troops have been deployed as the park and surrounding area has been cordoned off by the security forces.
"At least 38 people were killed and more than 100 are injured," Mustansar Feroz, superintedent of police for the area had told Reuters earlier.
"Most of the dead and injured are women and children."
The blast occurred in the parking area of Gulshan-e-Iqbal Park, just outside the exit gate and a few feet (metres) away from children´s swings.
Eyewitnesses said they saw body parts strewn across the parking lot once the dust had settled. The park was particularly busy on Sunday evening due to the Easter holiday weekend.
"When the blast occurred, the flames were so high they reached above the trees and I saw bodies flying in the air," said Hasan Imran, 30, a resident who had come to Gulshan-e-Iqbal Park for a walk.
Salman Rafique, a health adviser for the Punjab provincial government, put the death toll at at least 60 people.
"There are more than 280 injured people," Rafique said. "Many are in operation theatres now being treated and we fear that the death toll may climb considerably."
Police said it was not yet clear whether the blast had been carried out by a suicide bomber or a remote-controlled devise.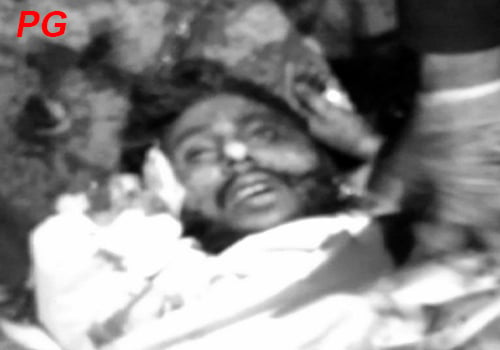 "We cannot rule out that this was a suicide attack but things will be clear soon," Haider Ashraf DIG Operations Lahore said.
Most of the injured are women and children, Hussain said.
Many of the injured were transported to hospitals on taxis and auto-rickshaws due to a shortage of ambulances. Hundreds of citizens arrived outside hospitals to donate blood.
Local television channels reported that many of the dead bodies were being kept in hospital wards as morgues were overcrowded.
"We were just here to have a nice evening and enjoy the weather," Nasreen Bibi said at the Services Hospital, crying as she waited for doctors to update her on the condition of her two-year-old injured daughter.
"May God shower his wrath upon these attackers. What kind of people target little children in a park?"
Soon after the attack, the Punjab government ordered all public parks to be closed and announced three days of mourning in the province.
Punjab has traditionally been more peaceful than other parts of Pakistan.
The main shopping areas were shut down and many of the city´s main roads were deserted.
The security forces and rescue teams along with bomb disposal squad were dispatched to the site immediately after the explosion.
In 2014, Pakistan launched an offensive against Taliban and affiliated jihadist fighters in North Waziristan, seeking to deprive them of safe havens from which to launch attacks in both Pakistan and Afghanistan.
US condemns 'cowardly' attack
The government of United States has strongly condemned the deadly suicide attack in Lahore.
"This cowardly act in what has long been a scenic and placid park has killed dozens of innocent civilians and left scores injured. We send our deepest condolences to the loved ones of those killed, just as our thoughts and prayers are with the many injured in the explosion," said an official statement issued in Washington.
"The United States stands with the people and government of Pakistan at this difficult hour. We will continue to work with our partners in Pakistan and across the region, as together we will be unyielding in our efforts to root out the scourge of terrorism."
Malala devastated by senseless killing
"I am devastated by the senseless killing of innocent people today in Lahore. My heart goes out to the victims and their families and friends," said young Noble Laureate Malala Yousafzai.
"I condemn this attack in the strongest possible terms. We stand together with the families of the victims. Pakistan and the world must unite. Every life is precious and must be respected and protected."