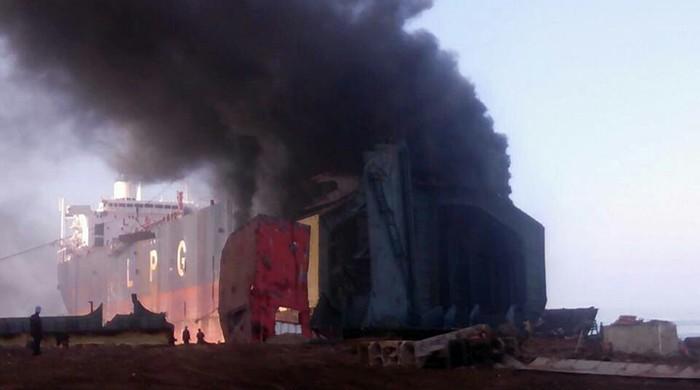 A fire which erupted in the Gadani ship-breaking yard plot earlier today (Thursday) has been put out.
Pictures showed that a ship on plot No. 60 had caught fire. Clouds of black smoke could be seen rising from the ship.
Rescue teams and the fire brigade were dispatched to the shipyard following the incident. According to reports, four people on board the ship have been rescued, however, it is unclear if more people remain on the ship.
25 people were killed and 58 injured when an oil tanker caught fire at the same shipyard on November 1, in the worst disaster in the country's ship-breaking history.