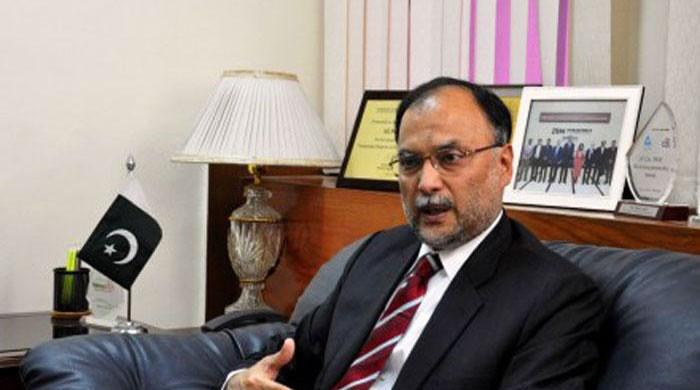 ISLAMABAD: Minister for Planning, Development, and Reforms Ahsan Iqbal said Wednesday that China's economic cooperation will bring a trade revolution in Pakistan.
In a statement on economic cooperation between the two countries, the minister said the trade zones created by the China-Pakistan Economic Corridor (CPEC) will include both Chinese and Pakistan's industries.
He said the CPEC project is an important part of the trade revolution in Pakistan. "Trade zones will be created in the federal capital, all four provinces, Azad Jammu and Kashmir, Gilgit-Baltistan, and Federally Administered Tribal Areas. Large-scale Chinese and Pakistani companies will invest in these trade zones."
The minister further said that international economies world over are engaged in attracting Chinese investment. "Why should Chinese industries not come to Pakistan when they are being set up in most countries," he said.
"The trade zones established under the CPEC project will not only create new jobs, they will also transfer new technology to Pakistan," Iqbal said.
Earlier in February, the minister denounced the negative propaganda against the industrial cooperation between the two countries during a visit to the CPEC Excellence Center. He stated that that the circles responsible for spreading misinformation will not success in their nefarious designs.
Iqbal said that the CPEC project is reshaping the geo-economic scenario and it will prove to be a game-changer not only for Pakistan but the entire region. "We will have to exert extraordinary efforts for extraordinary results," he said.
The CPEC project has been at the centre of various controversies with some separatist elements labelling it as the Sino-Pakistani colonisation. The project has witnessed strong opposition by local communities, ethnic groups, and leaders of the smaller provinces who believe Punjab will reap all the benefits, while using their lands and resources to implement the CPEC.