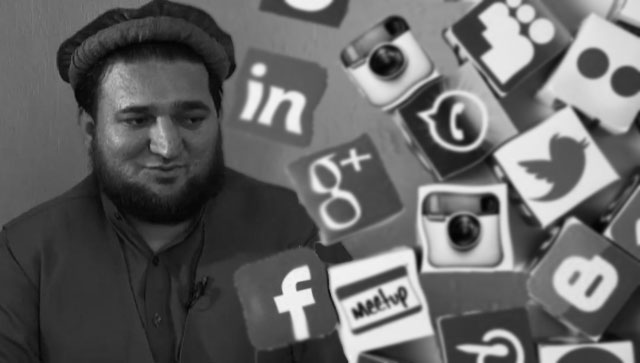 "When we speak of power," wrote the American scholar Hans J. Morgenthau, "we mean man's control over the minds and actions of other men."
To have power, according to Morgenthau, is to have control. Today, minds can easily be shaped, influenced and controlled through digital media. And the terrorists know this.
Never before has access to millions of people been just a click away.
The recently captured (former) spokesman of the Tehreek-e-Taliban Pakistan (TTP), Ehsanullah Ehsan, admitted that his brutish colleagues realised the potential of the Internet very early on. 
"They [the TTP] used social media to deviate minds of youth through propaganda," he admitted in a confessional video statement, "youngsters were the main targets." The ostensibly born-again militant then requests the younger generation to be cautious and to not fall for propaganda by terror outfits.
However, in 2011, Ehsan was one of the first Pakistani militants to have a presence on social media. He would tweet from his account, @EhsanTTPJA, now suspended, claiming responsibility for terror attacks and would threaten civil society activities and journalists and world leaders through it.
Getting into the cobweb
Last month a 19-year-old medical student from Hyderabad made the headlines in the country. Noreen Legahri, once arrested, admitted to being recruited by Daesh, a Middle-East-based militant outfit, through the Internet. Convinced that this may be the righteous path, the girl sneaked out of her house and headed for Lahore. Here, she prepared to mount a suicide attack on an Easter Sunday.
"I saw their [Daesh] pages on Facebook and Instagram," she told a news channel recently in an interview, "Soon after I started following them they began sending me videos about Jihad."
Leghari says they would forward holy verses that were a misinterpretation of the Quran. "Only when I reached Lahore did I realize that I was to be a suicide bomber."
Crafting the Content
Terrorists are careful to develop content that is innovative as well as repugnant. Recruiters then keep a keen eye on the traffic below each post to determine what works and what doesn't.
"Technology savvy terrorists use special software that can detect 10,000 radical posts at a time," says Amir Rana, the director of Pakistan Institute of Peace Studies, "Then they manually narrow it down to 10 ideal targets." The target audience, he says, are educated youngsters from the upper middle class, which are otherwise harder to reach. "Pakistan's Federal Investigative Agency is short on hands. We cannot expect them to curb the unimpeded traffic on the Internet every day," he adds.
Digital State of Terrorism
The shrewd use of digital media became integral to terrorists in 2001. In those days, the As-Sahab Foundation was the media production house of the al-Qaeda. When Osama bin Laden, Qaeda's chief, wanted a message delivered to the world, As-Sahab would record it, edit it and disseminate it. But then social media came into the picture. Twitter and Facebook changed the media strategy. According to a research by the US-based Brookings Institute, between September and December in 2014, Daesh supporters were actively using at least 46,000 Twitter accounts. Accounts sympathetic to Daesh have an average of 1,000 followers each.
Unfortunately, in Pakistan, there is no way for state authorities to monitor and crackdown on hate-spewing, radical social media accounts. 
Here, the Pakistan Telecommunication Authority is the main government agency tasked to overlook and regulate all digital and telecommunication systems. In March, the PTA announced that it had blocked over 900 URLs and 10 websites of proscribed organisations. Yet, it has no mechanism to go after accounts that are propagating for terror outfits. 
"We are a regulatory authority, we do not operate on our own," Khurram Mehran, the director public relations at the PTA, tells Geo.TV, 
"We respond to complaints." Websites are shut down only after PTA receives a complaint about it, he added.