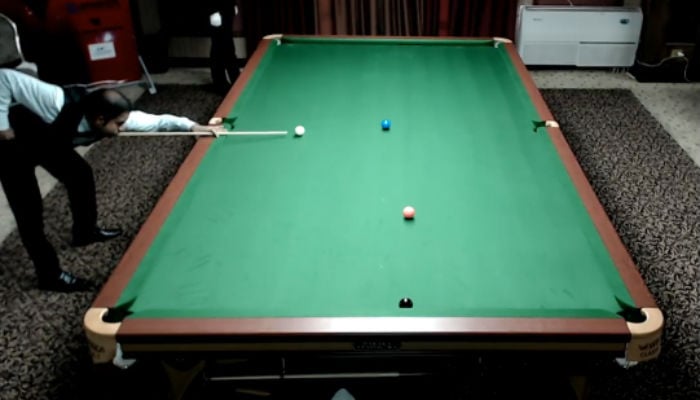 Bishkek: Pakistan's Muhammad Sajjad won the Asian 6-Red Snooker Championship in Bishkek, Kyrgyzstan on Sunday.

Thirty-one-year-old Sajjad defeated Hong Kong's Lee Chun Wai 7-0 in the final. The referee of the match was Wang Wai.
Sajjad had qualified for the final after beating another Pakistani player, Mohammad Bilal, 6-3 in the semi-finals.
Interestingly, Bilal had defeated Indian snooker champion Pankaj Advani 2-6 in the quarterfinals and eliminated him from the competition.
Pakistan sent four snookers players for the tournament; Muhammad Sajjad, Mohammad Bilal, Asjad Iqbal and Babar Masih.
The Kyrgyz Snooker Federation (KSF) is hosting the ACBS 6-Reds and Teams Championship for the first time. The competition, which started on June 28, will continue till July 5.
A total of 38 players from Hong Kong, India, Pakistan, Iran, Iraq, Kazakhstan, Kyrgyzstan, Qatar, Saudi Arabia, Thailand and United Arab Emirates participated in the tournament.
The Asian Team Snooker Championship will commence from Tuesday.