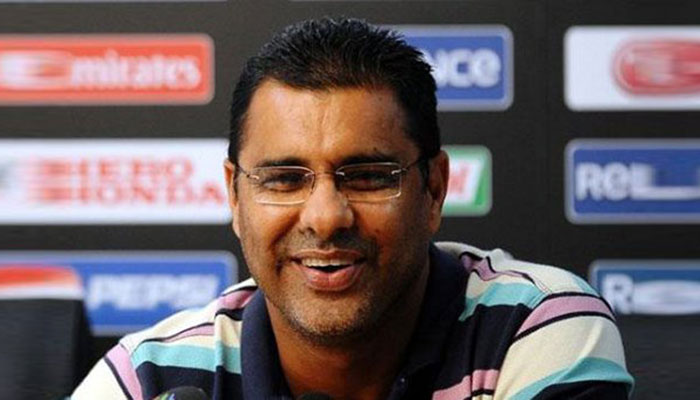 LAHORE: Waqar Younis, former Pakistan captain and head coach, will be Islamabad United's bowling coach for the HBL PSL 2018. 
The announcement was made on Thursday by the franchise management. In addition to his tournament role, Waqar has also been appointed as Director Cricket for United.

Regarding his appointment, Ali Naqvi, the owner of Islamabad United, said, "I think in Waqar we have found the ideal man for this role. Not only does he have years of coaching experience with the national team - both as a bowling coach and as a head coach - but a lot of his success has been with many of our current players, especially Misbah". 
"The feedback we got from our staff regarding Waqar was as positive as can be, and his status in the sport is without a doubt. Furthermore, as a team that believes in numbers, the fact that along with his great numbers with the national team, in his lone IPL season, with the Hyderabad team, his team finished with the best bowling numbers in the tournament," said Naqvi.
The franchise owner further added that he was sure this appointment will be a successful one and will lead to further success for Islamabad United.
Waqar has previously been the head coach of the Pakistan national team from 2010 to 2012 and from 2014 to 2016. 
Prior to that, he had two successful stints as the bowling coach of the national team as well. He was also the bowling coach of Sunrisers Hyderabad for one season (2013) in the IPL - over the course of which SRH finished with the best economy rate in the IPL.
"For any captain who is a batsman, it is advantageous to have a coach who is a great bowler, someone he can trust and who commands respect both with local players and foreign players. Having worked with Waqar before, I think his appointment is a great one for Islamabad United, and one that will benefit our bowlers and our dressing room greatly." said Islamabad skipper Misbah. 
Waqar echoed the thoughts said, "Misbah and I relied on and helped each other out in the lowest of times for Pakistan cricket. Having been through the experience we had from 2010 to 2012 is something that will always stay with me. It feels great to be reunited with someone I have worked with so much over the past seven years. When I used to see PSL from the outside, Islamabad United seemed like a family to me and I am thrilled to be a part of it."
"Furthermore, I have had talks with Ali Naqvi and I would like to be involved in Islamabad United's efforts at the lowest level too. They have started the Twin Cities Takraa this year and that is something I am passionate about." 
The bowling great added that he believes it is the duty of former players in positions like his to give back to the country which gave them so much.
"I believe that is the core belief behind all the teams in PSL, that beyond everything this is a chance to improve the level of cricket in Pakistan on every stage."