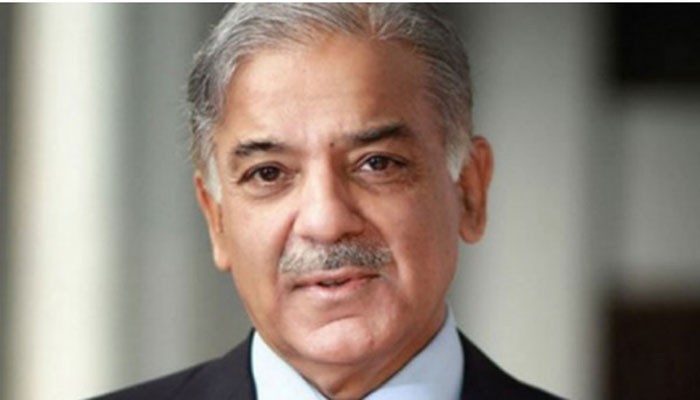 LAHORE: Chief Minister Punjab Shehbaz Sharif has reached out to his Indian counterpart and invited him to enter a regional cooperation agreement to tackle the issue of smog and environmental pollution. 
In a letter dated November 19, Shehbaz said the people of both Pakistani and Indian Punjabs have been facing the problem of smog during the months of October and November.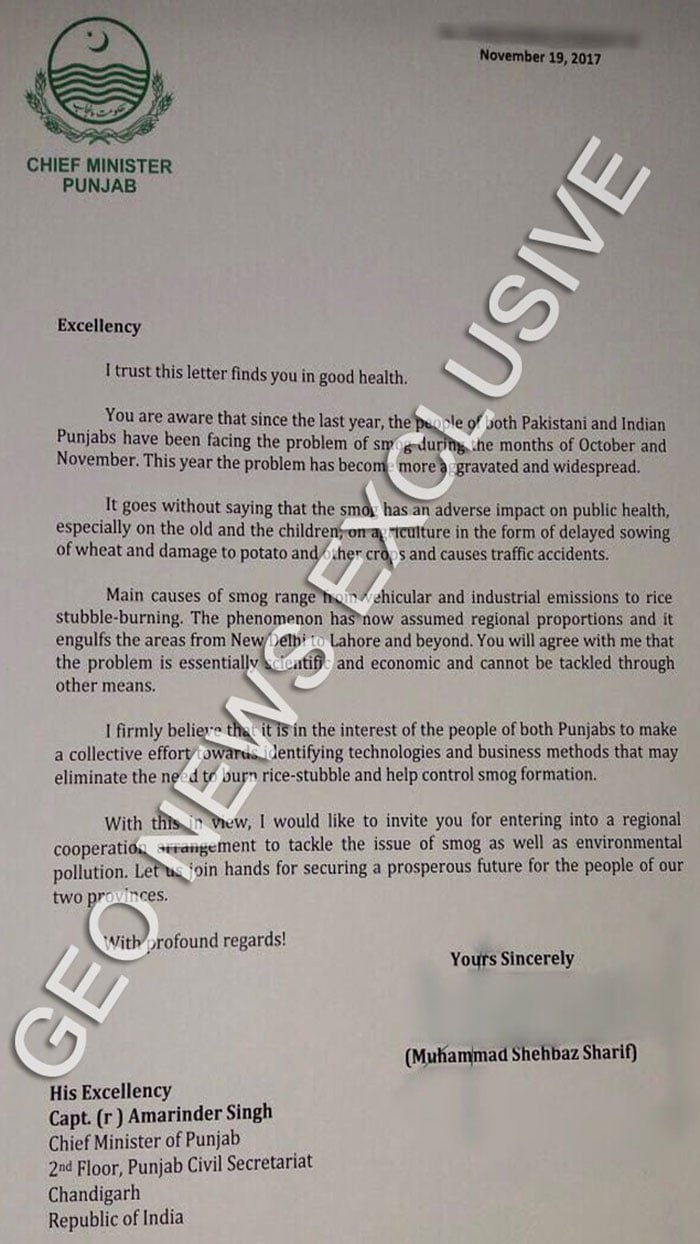 "It goes without saying that the smog has an adverse impact on health, especially on the old and the children; on agriculture in the form of delayed sowing of wheat and damage to potato and other crops and causes traffic accidents," said Shehbaz in the letter. 
The chief minister went on to explain some of the causes of smog, including rice stubble burning. He added the problem now affects Lahore, New Delhi and regions beyond the two cities. 
"You will agree with me that is essentially scientific and economic and cannot be tackled through other means." 
Shehbaz also said in the letter that it is in the interest of people from both Punjabs that a collective effort be made towards identifying technologies and business methods that may eliminate the need to burn rice-stubble and help control smog formation. 
What is smog?
Smog, also known as ground-level ozone, is a thick yellowish black fog which suspends in the air.
It is caused when air pollution, emissions and fumes combine with fog and sunlight, forming a thick layer of smoke-like film in the atmosphere. According to experts, emissions from industries and vehicles and cutting of trees worsen the phenomenon.
The Met Office has released a weather warning describing the smog — comprising nitrogen oxide, carbon monoxide, sulphur dioxide and other aerosols — as a result of cold high pressure in the upper atmosphere. Suspended matter accumulates in the lower atmosphere, colliding with water vapour which causes a chain reaction that produces smog.
People may experience short-term skin and respiratory conditions such as eye irritation, coughing, throat/chest irritation and skin irritation as a result of smog.
Health experts recommend artificial tears for eyes as one way of dealing with smog. The public is also advised to adopt preventative measures such as avoiding the outdoors and using face masks when going out, especially young children, elderly and patients.