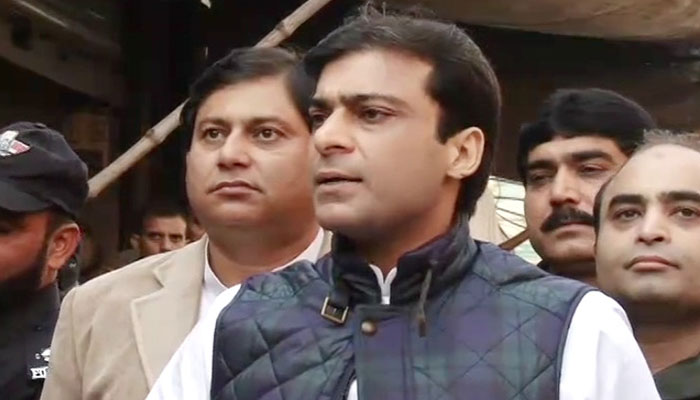 LAHORE: Pakistan Muslim League-Nawaz leader Hamza Shehbaz called Pakistan Awami Tehreek chief Dr Tahirul Qadri an 'enemy of democracy'.
Speaking to journalists on Thursday, he said that "people will hold the enemy of democracy, Tahirul Qadri, accountable," adding that people remember the language used by Qadri in his 2014 Islamabad sit-in.
The PML-N leader, who is the son of Punjab Chief Minister Shehbaz Sharif, said that Qadri is a Canadian citizen and owns properties there, adding that the Punjab government has made public the Model Town judicial inquiry report.
The Punjab government, at the behest of the Lahore High Court, made the report for the Model Town incident public on December 5. The report was drafted by Justice Baqir Najfi and termed the 2014 tragedy in Lahore's Model Town as the "most unfortunate incident" in the country's history.

At least 14 people were killed and 100 others injured in police action against PAT workers during an 'anti-encroachment operation' on June 17, 2014.
"We stand for democracy in the country and won't let anyone do politics on dead bodies," he said. "People who were martyred were our people. I have deep regret for their martyrdom."
Pakistan Awami League chief Dr Tahir ul Qadri, while addressing a press conference, on Wednesday termed provincial government claims that the report does not blame any government official as false propaganda.
The PAT chief said that for the past 26 hours, government officials including Punjab Law Minister Rana Sanaullah, have been saying that the report did not hold any official responsible for the Model Town tragedy, "this is false propaganda".
Qadri added that he did not try to access the real report before the court issued orders, but as the latter has been done, the real report needs to be accessed and compared with the one which was released.
"My message to the workers is that they should stay ready."